Are consumers visiting your website, only to leave frustrated? Is your bounce rate starting to rise while your conversion rate continues to plummet? You might want to consider using heatmap software.
With a heatmap, you can learn more about how people interact with your site. Then, you can make informed decisions to optimize your pages.
Only 55% of companies conduct user experience testing. Without data, you'll fail to make informed changes. In fact, the changes you make could do more harm than good.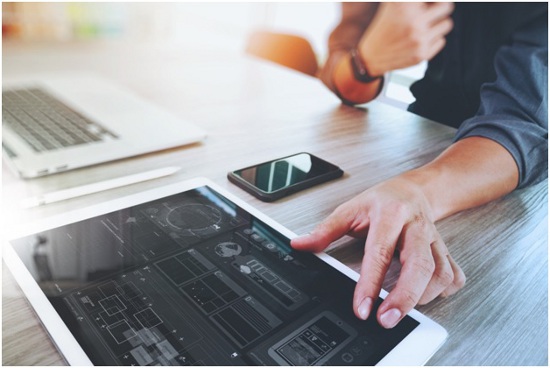 You could continue to lose customers as well. In fact, a negative user experience can have a major impact on your brand's reputation.
About 44% of shoppers tell their friends about a bad online experience. By using heatmaps, you can improve the online user experience. With better design, you could boost conversion rates by up to 400%.
How can you improve with website heatmaps? Keep reading to find out!
1. Increase Conversions
Is your website optimized for lead generation? Where do people linger on your pages? Which forms do they quit using halfway through?
With heatmap software, you can learn more about the customer's journey on your website. Then, you can determine why your conversion rate is starting to fall.
For example, maybe your forms are too long and difficult to use. Maybe your pages aren't loading completely. Perhaps people are having a difficult time navigating across your website.
Where are the hotspots on your website?
If your website is poorly designed, visitors might struggle to find areas where they can convert. Identifying the hotspots on your site can increase your conversion rate.
For example, many visitors look at the right-hand side of a page.
What about your mobile users? They're not likely to scroll vertically. Instead, you need to optimize your website with smaller screens in mind.
Determining where people click and linger on your website can help you improve the design. You can then place forms and buttons in the right locations.
You can use heatmaps to identify which areas on your site are receiving the most or least engagement. Then, you can start making adjustments to improve user engagement. As people explore your content, your dwell times and clickthrough rates will increase.
Your bounce rate will start to drop as a result.
A lower bounce rate can have a positive impact on your search engine ranking. The higher you rank on search engines, the more consumers you'll appear in front of. Then, you can generate more website traffic and convert more customers.
Your conversion rate will improve, and with it, your ROI!
2. Flag Issues
Heatmap software can also help you identify potential problem areas across your website. What challenges are people facing when they're on your pages? If your conversion rate is low, you might want to look for technical issues.
For example, many businesses neglect to test the mobile versions of their websites. Unfortunately, more people are using their smartphones than ever. In fact, people interact with brands twice as much over mobile devices.
Conversion rates are 64% higher on mobile than desktop devices, too.
Unfortunately, 70% of online users will abandon a shopping cart due to poor web design. Meanwhile, conversion rates drop up to 20% per second of site load time. Are your pages lagging behind?
Identifying these issues can help improve your digital marketing strategy. For example, are you using pay-per-click (PPC) advertising? If people can't click and explore, your conversion rate could drop.
Your ad Quality Score could drop as well. A lower Quality Score could make your cost-per-click more expensive.
Meanwhile, your cost per acquisition could rise.
Instead, take the time to identify the issues on your website. You can improve the user experience and boost your conversions.
3. Optimize Your Pages
Taking the time to gather user insights can help you optimize your web pages.
How are people using your website? What areas do people click on? How far do they scroll down each page?
Gathering this information can help you determine where to place headlines, buttons, and other pieces of content. By optimizing your pages, you can improve your content marketing strategy. Otherwise, consumers might not stick around long enough to read your content.
What areas of your website are people ignoring? Do they linger at a photo or infographic? Do they press play on your videos or scroll right by?
Heatmap software can help you understand what parts of a page people don't care about. Then, you can remove these pieces of content to improve engagement.
You can learn more about using heatmaps at decibel.com.
4. Understand the Analytics
Heatmaps won't replace your current website analytics. They can, however, help you better understand the information you gather.
Analytics only give you raw numbers. For example, you might find your bounce rate is increasing. Why are people leaving your website?
You can use heatmaps to answer questions like:
Are the buttons easy to find?
What areas of text do people linger on?
Where do people leave?
Do visitors scroll by images?
Can users click around?
Gathering this information will strengthen your A/B tests. You can recognize which elements of a page boost engagement. Then, you can make better decisions within your design.
5. Understand Your Customers
The better you understand your customers, the more likely you can appeal to their needs. Heatmaps can help you understand their behaviors and preferences.
For example, how does your web design affect the visitor's online behaviors? Are your changes having a positive or negative effect? What content do they like or dislike?
Understanding your customers will help you improve their online user experience. Improving their user experience will encourage people to click around and linger. Remember, a higher clickthrough rate and dwell time can boost your search ranking.
Consumers will also see you care about their online experience. They'll recognize you as a helpful resource and come back for more.
By understanding your customers, you can personalize their online experience and improve your brand's reputation.
Get on the Map: Take Advantage of the Benefits of Using Heatmap Software
With heatmap software, you can gain a better understanding of your website visitors. As you learn how they click around and explore, you can make informed decisions with your design. Improving your design can help you improve the online user experience.
Then, more people will click around, shop, and convert on your site!
Searching for more tips and tricks? We're here to help.
Explore our latest guides today to get started.