The construction industry offers many opportunities to advance your career and take on new roles. However, you should have the proper training, attitude, experience, and network for this to happen.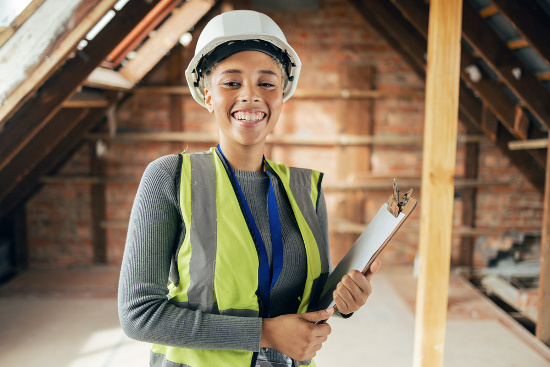 The construction industry is broad, so you can be stuck at the same level forever or advance to bigger projects and receive a higher salary. If you're looking to advance your career, this article will help. Compiled below are different ways to help you prepare for advancements as you pursue your construction career.
1. Improve Your Skill Set
When pursuing a construction career with only a handful of skills, you will probably be stuck in the same job for decades. To advance, you need to broaden and add value to your skills constantly. There are different ways you can improve your skills; for instance, consider finding a mentor to help you out.
One way to succeed in the construction path is by finding someone with enough experience in the industry you're pursuing and learning from them. You can also join a course at a community college to add on your skills and be eligible to apply for a builder licence. A builder licence is important, as it certifies that you have the right knowledge, skills, and experience in the construction industry.
Another great way to improve your skill set is to find your best skill and perfect it. When you perfect your skill, you become irreplaceable because no one would want to get rid of you. If you're irreplaceable, you have high leverage for advancing your career. However, to be irreplaceable, you must also work on your shortcomings. Therefore, always evaluate your skills and figure out what needs improvement.
2. Prioritise Safety
Safety is a major concern in the construction industry as it entails working around heavy equipment, ladders, and power tools. Although the construction industry is often regarded as among the most dangerous jobs, with proper safety standards, the job is safer than other activities such as driving.
Therefore, always prioritise workplace safety if you want to advance your construction career. If you're a construction manager, always keep your workers safe to maintain a good reputation for yourself. On the other hand, if you're working as an individual contributor, you need to observe your safety so that you can be there to advance in your career.
To improve safety in your construction site, consider providing the right protective equipment, such as hard hats, gloves, back braces, and eyewear. You can also train workers on the importance of safety and how to safely use heavy equipment to avoid accidents. Finally, you can start a program to reward workers who prioritise safety to encourage them to do better.
3. Build Client Networks
Many individuals step into construction jobs because they don't want to deal with clients like those in restaurants or banks. However, if you're looking to advance in your construction career, you should perfect your social interaction skills.
Clients are the backbone of the construction industry. Therefore, learn to maintain a good relationship with clients so they can always reach out to you when jobs are available.
Building a network of clients entails treating your current clients kindly so they can repeat purchases and direct new clients your way. It also entails advertising your business on good platforms like social media.
Finally, it can entail designing a website showcasing your skills, experience, pricing, and services. Leveraging social media platforms and your website is a great way to build a good network of clients.
4. Consider Furthering Your Education
Furthering your education can go a long way in opening many advancement opportunities for your career. You can go to trade school for courses relevant to construction, such as plumbing or electrician programs.
However, you don't have to choose construction courses if you've already done them. Other courses, such as degrees in mathematics, coding, or business, can also be essential for a construction worker.
For instance, math can help you figure out how angles work in construction, coding can help you design fantastic architectural styles, and business skills can help you start your own construction company. All these will elevate your potential of getting hired or promoted in your construction career.
5. Improve Your Budgeting Skills
Budgeting is among the essential management skills, helping manage the expenditure of construction projects. Delivering quality output on or below the budget is the key to keeping clients happy and having them return. In other words, having great budgeting skills can help you gain a good reputation, which is a key to getting more clients.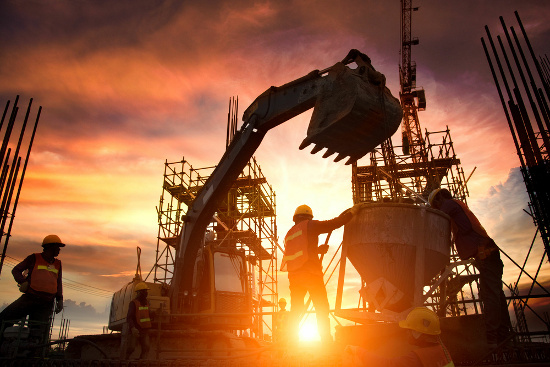 Conclusion
You can thrive in the construction industry if you put in the required effort. Getting stuck at the same level is easy if you don't do good work. Therefore, consider incorporating the above tips if you want to excel in your construction career.