Many veterans each year take advantage of veteran loans for a variety of reasons such as updating their home, purchasing a new home, or refinancing a home. Some veterans do not know the overall benefits of using a veteran loan compared to a traditional loan. If you're looking for a new home, refinance or a second home, being informed of the loan you might get is important.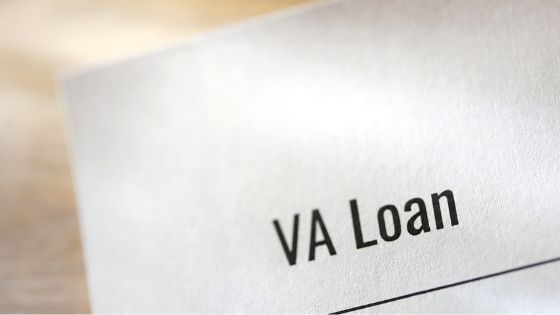 No Credit Score Requirements
When seeking out a traditional mortgage, there are credit requirements and credit score requirements. Some mortgage companies require at least a 620 credit score for a conventional loan and for federally backed loans at least a 580 credit score. With a VA Loan, there are no requirements for a minimum credit score.
Although the lender that issues the loan does take into consideration the credit history of the applicant including their finances and income, the lender doesn't accept or deny a borrower based on a specific credit score. This helps those who may have had some rocky credit and the credit score is not in the best shape get the mortgage they need.
Grants May Be Available
For those veterans who are disabled and for current service members, grants may be available. There are three grants available such as the Special Housing Adaption Grant, Specially Adapted Housing grant, and Temporary Residential Assistance Grant.
These grants can help the homeowner make the necessary improvements to their home and for those who are disabled, can make the home more accessible. Grants can be obtained on top of receiving the home loan giving the buyer the option to either renovate, purchase or even build a home.
There are certain requirements for veterans seeking a grant such as to qualify for an SHA or SAH grant and live in a home that needs changes to meet the needs. Grants can be used by you or a family member who will own the home, you must have a service-connected disability.
Disabilities required for the grant programs include the loss or loss of use of both hands, severe burns, and respiratory or breathing issues. In the current 2021 year, veterans can qualify up to $20,215 for a grant. The grant can be used up to six times throughout your life. For TRA grants, there is $40,637 available for 2021, and for SHA grants, $7,256 available in 2021
Military Spouses May Qualify
Deceased military member spouses may qualify for VA loans based on certain criteria. First, the spouse can't be remarried and must present documentation to the loan officer for confirmation.
There are certain guidelines that must be followed by spouses if the deceased member was a Prisoner of War or Missing in Action for a period of time of 90 days. The member must have passed away due to service-related incidents and their death was pronounced permanently and the member had a disability prior to passing away.
You Could Potentially Rent Out The Home
If you're looking to gain some extra money from having a rental property, the loan may allow you to do just that. When getting a loan through the VA, you must verify the intended occupancy of the home.
You can't just purchase a home and then rent it out; however, you are able to purchase a triplex, fourplex, duplex, or other multi-family home and rent out other units while living in one of the units.
Must Get Permission Prior to Transactions
When getting a loan through the VA, you have to get permission prior to making any home transactions. This means if you decide to sell the home, you will need to contact the loan service provider to report your intention of selling the home. Communicating the specific needs of the loan to the loan servicer will help you benefit from the type of loan you get.
If you do not notify your lender of the intention to sell, you may get a "Due at Sale" bill when closing on the home. This means you may have to come up with the original amount of the mortgage regardless if you missed any payments on the mortgage or if you're current.
Conclusion
Loans through the VA have many advantages for veterans. It gives them the opportunity to become home buyers and make the necessary repairs or upgrades to the home without the worry of how to get the money. However, there are many hidden advantages with the loans veterans can take advantage of to make the process smoother.