Diamonds are scarce, making them one of the most expensive materials on earth. They have a brilliant and exquisite look, ideal for use in pieces of jewellery. However, its beauty comes with unrivalled strength, which also makes it suitable for the construction industry.
Diamonds have many applications in construction, especially in abrasive and cutting tools. One example is diamond blades, which are saw blades on which diamond grits are bonded.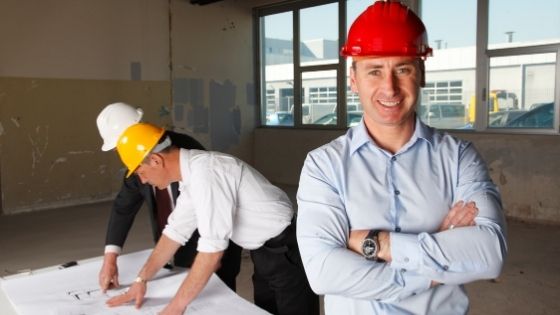 Diamond saw blades are among the most common tools that construction workers use every day. They offer many advantages, and some of these are discussed below.
1. Cut Hard Surfaces Faster
Diamond saw blades are lightweight and ergonomic. They are easy to use and control, perfect for construction projects where workers have to toil for long hours. Aside from their ergonomic design, diamond saw blades can cut at a much faster rate than any other blade in the market today. This is true for virtually all construction materials, from concrete to asphalt and bricks.
2. Highly Efficient
For major construction projects that take months or even years to finish, having a reliable and flexible tool like a diamond blade is essential. With their combination of speed and solid design, diamond saw blades can significantly reduce the time required to complete a task.
Aside from cutting through rigid materials with ease, they are also easy to maneuver and handle. This means that even jobs in narrow or tight spaces can be done easily. It can also be used to quickly correct any errors during the project.
3. Less Noise
In the construction industry, worker health and safety are top priorities. And, noise pollution is one of the things that workers have to look out for at construction sites. While this may seem unimportant to those outside the industry, noise can significantly impact the welfare of workers. Chronic noise can lead to hearing loss, which can substantially reduce one's quality of life.
For this reason, a diamond saw-blade is an excellent option for the construction industry. Diamond saw blades generate very little noise during operation, which makes them a much better option for construction projects. Combined with its ergonomic design, diamond blades can help protect workers' health.
4. More Durable
The durability of diamond saw blades sets them apart from all the other options. Diamond blades can be expensive initially, but you would recover this high upfront cost over time. They last for many years, allowing you to finish a lot more jobs before repairs or replacements are needed.
The bonding of the diamond to the blade is key to its durability. Proper bonding can help keep the diamond intact for longer periods, so the blade remains effective. But over time, the diamond will wear off. When this happens, you can have the blade re-plated, so you do not have to buy a new one. This will lead to more savings in terms of time and money.
5. Quality of Work
A diamond blade does not cut the same way conventional blades do. It does not rip or tear the material. Instead, it works much like a grinding wheel. This method makes for a much cleaner and more precise cut. It will leave no jagged edges. Using a diamond blade helps reduce the material loss from botched attempts and keeps the cost down.