There is a big chance that your muscle pain is stopping you from going back to the gym. And you surely want to do something about it, to recover faster. Because if you decide to go to the gym in those conditions, it is going to hurt. Some of us remember that feeling of a grueling workout after a break from the gym. Returning to training after an extended break due to muscle pain will not be easy. Most call it delayed onset muscle soreness or DOMS and describes the pain and stiffness of muscles. It usually happens after a heavy workload and reaches the peak around 24 hours after it. The experts of the field state that this process is quite complicated and they view it as an inflammatory response because of a breakdown in muscle tissue and they need to completely understand it before coming out with better solutions.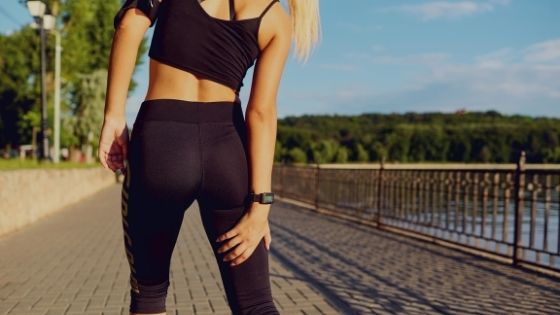 The same experts say that this breakdown is not always a bad thing. Here is why: Those who exercise daily or regularly view it as a good thing because it shows an elevation in intensity. In addition to that, it shows the inclusion of harder movements in their workout program. Both these cases are extremely good things for regular exercisers. If you want to repair your muscles and become strong, you have to give them something repairable. And you must always go for all-natural remedies for recovering from muscle pain. Short-term solutions are mostly unsafe and may cause addiction, while all-natural solutions will provide you with a long-term solution. And you also need to find natural ways of killing the pain without killing your progress of exercising. Below we will dive more into details of 5 natural ways of recovering from muscle pain:
Drinking coffee and eating tart cherries
Massaging
Trying a foam roller
Practicing recovery workouts
CBD oil
The above are not the only all-natural ways you can try to recover but should be enough. Try them out and you will surely get positive results in your muscles.
1. Drinking coffee and eating tart cherries
Scientific research by the Scandinavian Journal of Medicine shows that those consuming tart cherries experience reduced muscle soreness. The athletes who consumed these cherries before and after their activities also experienced significant signs of muscle function and recovery. This is because tart cherries have anthocyanins which are antioxidant compounds that work on decreasing excess inflammation. Most say that if you are training under regular training conditions, eating healthy is enough to make antioxidants work better for you. But if you need an extra boost, then go for these cherries or their juice. Try including tart cherry juice into your nutrient-rich diet and wait for the benefits. If you don't like how these cherries taste and mix with other ingredients of your diet, try red raspberries.
Another thing you can do before working out is to drink some coffee. Caffeine consumption has a lot of potential in reducing muscle soreness. And multiple studies conclude that caffeine consumption before working out will reduce muscle fatigue. If you did not know, caffeine has pain-killing properties, making everything easier for you. The analgesic potential of caffeine is the reason why most pain medications have caffeine among the ingredients. We recommend you drink two cups of coffee before going to the gym.
2. Massaging
If the above supplements are not showing the desired results, try getting a massage. Those spa days you were interested in may finally become handy. We are saying this because post-exercise massage can reduce muscle pain. If you plan to regularly get massages you will help your body to fight muscle soreness. Studies show that massaged muscles have more blood vessels and that results in recovery.
We recommend you make a schedule of after-workout massages because they are very effective. Immediate massages promote tissue regeneration and will surely improve your recovery.
3. Trying a foam roller
Very similar to getting a massage, foam rolling relieves tension in the muscle tissue and reduces delayed onset muscle soreness. Foam rolling is all about myofascial release and rolling your muscles like dough can also improve performance in other workouts. So, we encourage you to buy a foam roller and try it for about 15 minutes each day. You can try a foam roller on the days you train and on your recovery days.
4. Practicing recovery workouts
Another thing you can consider doing is to stop training from time to time. Sometimes you just need a rest or at most perform some recovery workout such as cycling. For instance, spending 20 minutes cycling will make you feel a boost in strength and enjoy a reduction in muscle pain. Activities like cycling are called light recovery workouts and help you increase blood flow.
Go for some light cardio and low-intensity movements and focus on recovery more than on muscle growth. You do not have to train heavy every single day to achieve big results. Walking for some time, running, cycling or even yoga are great options to keep ongoing.
5. CBD oil
CBD oel is the best all-natural supplement you can get for your muscle pain. And you can get this product without a prescription because it is safe to use and very beneficial. Cannabidiol or shortly CBD helps our body and mind in many ways and is a long-term solution. CBD has strong anti-inflammatory effects among other therapeutic properties. After all, inflammation is the root of most pain and it makes perfect sense that CBD can help. Taking CBD oil will offer relief from inflammation-related muscle pain and help you recover.
Other recovery methods include Epsom salts, cold compresses, and other pain-relieving techniques such as ice baths. Professional athletes try all of these every time they need and you can do that too.
In conclusion, we can say that a lot of people found the above natural ways to be very helpful. So, do not hesitate to try them all out and improve your muscle pain recovery. If you have any doubts, you can always talk to your trainer for more information.