According to billionaire Andrew Carnegie, 90% of millionaires got their money by investing in real estate.
That alone tells you that real estate is one of the best ways to build wealth.
So if you're looking to become a millionaire, real estate should be at the top of your list. But for beginners, it can be tough to know where to start.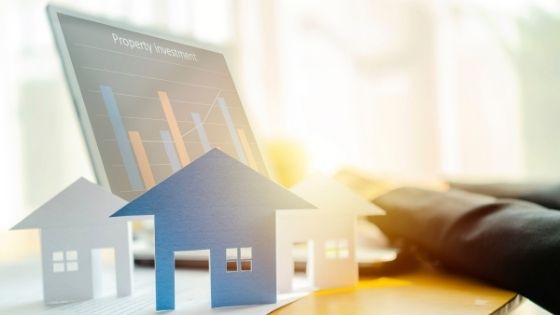 Here are five real estate investing tips that can help you get started.
1. Do Your Research
It's essential to do research before you buy property. Know the neighborhoods where you're investing, and be familiar with the trends in those areas.
What are the average rental prices? What are the vacancy rates? What are people paying for similar properties?
It would help if you also had a solid understanding of real estate investment terms.
What is an exit strategy? What is a cap rate? What's the difference between a fixed and variable rate mortgage?
If you're not familiar with these terms, it's best to learn them before you invest.
2. Have a Budget
It's important to have a budget when you want to buy homes. Know how much you can afford to spend, and stick to that budget.
Remember, you don't want to overextend yourself, especially if this is your first investment opportunity. You don't want to end up in over your head.
Instead, start small and gradually increase your investments as you get more comfortable with the process. That way, you'll be less likely to lose money on bad investments.
3. Have a Plan
Before you invest in any property, you need to have a plan. What is your end goal? Are you looking to buy and hold? Are you looking to fix and flip (learn how to start flipping houses here)? Know what you're hoping to achieve with each investment.
If you don't have a plan, it's easy to get sidetracked or make bad decisions. But if you have a clear goal in mind, it will be easier for you to stay focused on your investments.
Keep in mind that your goals may change over time, so be prepared to adapt as necessary.
4. Beware of Scams
As with any investment, scammers are always waiting to take advantage of beginners. So be careful when you're looking for opportunities and do your research before investing in anything.
There are a lot of legitimate real estate investments out there, but there are also plenty of scams. Be sure to protect yourself by doing your homework first.
And if something sounds too good to be true, it probably is. Never invest money without knowing what you're getting into.
5. Have Patience
Real estate investing can be a slow process. It may take time to find the right property and make a profit. So don't get discouraged if you don't see results immediately.
Be patient and keep at it. The payoff can be worth it in the end.
Top Real Estate Investing Tips
Real estate investing is a great way to make money, and it's an excellent investment for beginners. So, if you're looking to become rich, real estate can be one of your best options.
Before you invest in real estate, know that some risks are involved with this type of investment. But as long as you do your research and protect yourself, you can make a lot of money in real estate.
We hope you find these real estate investing tips helpful. Please read our articles for more information about real estate investing for beginners.