Did you know that businesses that blog get more than double the amount of traffic? But that's just one strategy out of many that you can embrace to boost your business sales.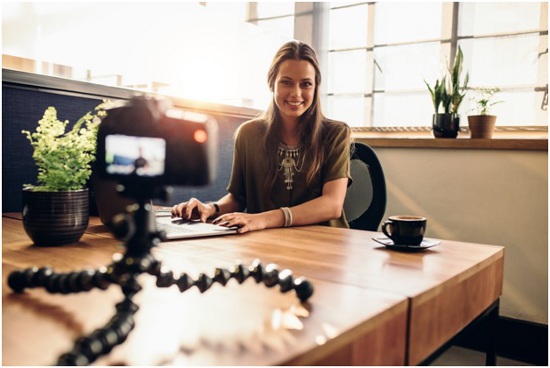 If you want to stand out from your competitors, adopt digital marketing strategies to make your brand more appealing. Don't know how to start? Continue to read to learn more.
1. Get Creative With Content Marketing
Try to use content to promote your business. Yet, keep in mind that using the right keywords (as required in any SEO strategy) is not enough.
You have to publish engaging, useful, and relevant content. It will help your brand build authority and gain an identity.
Start planning when you'll share specific videos, articles, images, posts, or whatever content communicates best to your audience.
This type of marketing takes into account timing, presentation, and information. But it's up to you to decide when, how and what you'll publish.
2. Use SEO For Online Marketing
SEO is a great strategy to bring continuous visibility to your business, and it is reasonably affordable compared to PPC.
Your brand needs to be well-positioned in search engines to build consumer trust and get organic traffic. But to do so, you must use specific tools and techniques to occupy those prestigious spots.
The point is, when Google recognizes relevance and value in what your business has to offer, consumers can find your brand more easily when typing specific keywords. So, SEO is a must for brand awareness and brand discoverability.
Here's a tip: considering that SEO is complex and dynamic (due to algorithm changes), hire a marketing agency to achieve your goals faster. Here, you can find more info.
3. Email Marketing
Despite social media's popularity and annoying spam emails, email is still effective in boosting consumer loyalty and nurturing leads. So, try to include it as part of your business marketing strategy.
Are you not convinced yet? Then keep in mind most consumers check their emails at least once a day and that email marketing has a high ROI.
Also, unlike social media platforms in which your account can be deleted or suspended without notice, email is more reliable. Your email list belongs to you, and nobody can take those leads away from you.
In the end, email marketing is cost-effective and can help boost your online sales. So, as a business owner, don't ignore its importance and start writing one for your email list!
4. Social Media
Social media can help you achieve different goals. Some businesses use it to drive website traffic and sales, others to increase brand awareness.
In general, companies use social media to generate "buzz" around their brand, create a sense of community, and communicate with customers (replying to any inquiries).
Think of which platform your target audience is present and publish the kind of content that attracts them the most (links, videos, images). Also, consider whether you want to publish entertaining or educational content.
Ultimately, you can always change your strategy based on your social media posts' performance.
5. Video Marketing
Video dominates social media and engages users more than any other content format. So, businesses should include video content as part of their digital marketing strategy.
You can explain a service you offer that clients may not be familiar with or demonstrate how your products work through video. Perhaps, you can even show how your product or service can make someone's life more practical.
In conclusion, videos make it easier for your brand to connect with its audience and help increase customer loyalty.
Digital Marketing Strategies
Anyone running a business should use digital marketing strategies to see improved conversion rates. But that's not all: you need it to build customer loyalty, increase brand awareness and reach a bigger audience.
Did you like this article? We have more. Check out the rest of our website.