In today's society, when quick information is accessible for just about everything that occurs in and around you, it is no surprise that consumers would demand fast access to their weather information as well. This expanding tendency is not restricted to simply those interested in the weather. Globally, people desire the ease of knowing the weather inside and outside their houses to dress appropriately and make the required preparations for any eventuality.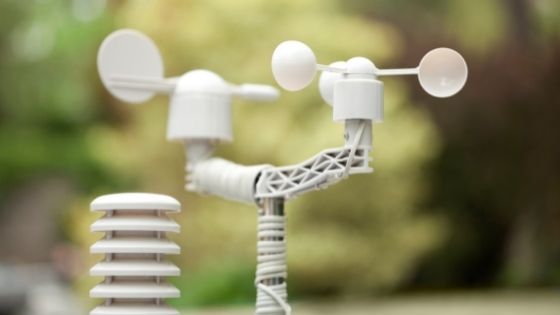 A growing number of businesses that conduct outside operations are beginning to depend on the information provided by a personal weather sensor to monitor weather conditions and plan construction projects. All of this may still leave you questioning whether or not having your weather station will provide you with any significant benefits. This article examines the different advantages a home weather station may provide.
1) Real-Time Weather Monitoring
In the end, a weather prediction is just that: a forecast. It does not provide information on the present atmospheric conditions but instead forecasts what the weather will be like in the future. It certainly does not inform you about the current weather conditions in your precise area at the time of publication.
When it comes to using a home weather station, the first and foremost evident benefit is portability. You can find out what the fundamental atmospheric conditions are like in your local surroundings at any given moment using even the most basic and inexpensive instrument available to you.
2) Accurate Foresight is Essential (For Your Location)
When creating accurate weather predictions, national and regional forecasts are becoming better and better. However, as you may have discovered for yourself, there is a significant variation between local and regional weather. It simply indicates that minor weather patterns may be found in pockets inside a more extensive regional weather system rather than the opposite. It is possible to have completely distinct weather conditions in your house or neighbourhood compared to the rest of your city or state.
3) The Use of Remote Access
Home weather station holders are integrating their weather stations to the Web in more significant numbers than in the past. This is due to the built-in capability of more advanced stations to instantly connect to a community internet connection, such as a wireless router, without the need for an external device. This feature has two significant advantages: it allows you to access your weather station readings from anywhere in the world, and it allows you to incorporate your gadget into a global network and share your data with others. Contributing to global forecasting networks is also possible due to the latter advantage.
4) The Ease with Which it May be Used
In today's world, weather stations are incredibly simple to set up and maintain. The majority of them come with detailed written or online instructions that are simple to follow. If that is not enough, there is a good chance that you will be able to find a YouTube tutorial that a user has posted. Assembly of certain weather stations, particularly those equipped with more extensive exterior weather sensor arrays, will take longer and involve more work. Even though it seems to be a difficult chore at first glance, it is relatively simple if you follow the instructions.
5) Convenience and Ease of Use
By now, you should see how convenient it is to have a personal weather station in your house. You can instantly assess the weather conditions outside and the temperature and humidity levels inside without ever leaving the comfort of your own house (or, in some cases, even your bed). A significant amount of comfort and convenience comes from being able to see what the weather is like outside your house without having to go out into possibly blistering hot weather or cold circumstances first. This advantage not only helps you to dress appropriately and make any other essential preparations, but weather stations with forecasting capabilities also allow you to organise your day better and avoid any unnecessary surprises.
When you've finished reading this text and considered all of the advantages it has to offer, you should be able to choose for yourself whether or not you need or can profit from having your home weather station. This blog clearly shows various benefits to meeting a wide range of objectives in diverse ways. If you are still undecided, the information mentioned above may be of assistance. Suppose you believe you need or can profit from three or more of the benefits stated in this article. In that case, you should carefully explore the option of having your own weather sensor and investing the necessary funds. You may begin with a highly economical system and will not even leave a dent in your bank account. Check out how well it works for you, and then decide where to go from there.