Most people feel that their homes are secure until something goes wrong. Having someone break into your home can make you feel violated, and if an invasion happens while you are inside, it can be a terrifying experience. We build our homes to keep us and our things safe, but quite often, there are more things that we can do to improve our security. Technology has been leaping forward, and now home security can be not only enhanced but interactive. You can also make low-tech improvements that will make your house an unlikely target for crime.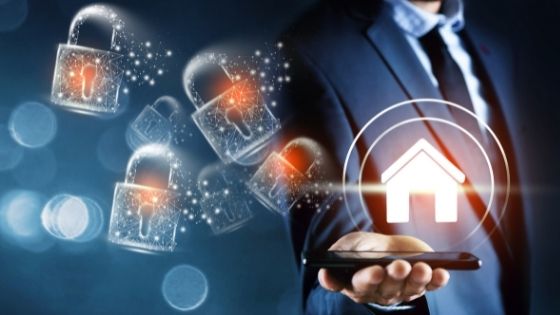 1. Doors: The door is the most commonplace that thieves will try to gain access through. That is because it is often possible to pick the lock, force the door, or break in through the hinges. A better grade of security door will help. Making your home less prone to break-ins can be accomplished through services from a locksmith. Professional locksmiths can install additional hardware in your house that enhances security and provides high-quality locks. Combine this with a higher-quality lock, and they might go somewhere else. If you want to have a door with airflow but is still secure, there is an answer for that too, with invisi gard security doors, that provide the benefits of a screen door with no compromise in security.
2. Lights: Lights are a straightforward way to discourage break-ins. The bad guys don't like doing their dirty deeds in well-lit areas. They also are easily fooled by lights that come on unexpectedly. Motion-sensitive lights are one deterrent method; another is programmable lights that switch on at random intervals, making it seem like someone is at home. You can program your indoor lights to do this as well when you are not at home.
3. Cameras: We can't get away from cameras; they are everywhere. But that is no reason not to have some of them working on your behalf. There are many levels of sophistication available. Cameras can be connected to your smart-home system to inform you when something has occurred at your home. Some of the doorbell products have cameras too, so you can let people in even if you are not home, and you can even record who is stealing your packages from Amazon.
4. Other Access Points: If thieves can't get in through the door, they will look to see whatever weaknesses they can exploit. Standard windows are often easy to break into from the outside due to weak latches. They are also made of glass. The only way to protect against intruders coming in through the glass is with security bars. The garage is another area that can be broken into. If the garage is attached to your house, make sure the inner door is secure, and you might also want to consider upgrading the garage door to one with a higher level of security.
For greater confidence, you can consult with a security expert to get an assessment of the weak points of your home security. There may be problems you had not considered. Good habits are also good security; make sure to keep your doors and windows locked at all times. And if you go away for a while, have a neighbour keep an eye out to make sure nothing is left at your door.