Your air conditioner may sit unused for six months. But, when you turn it on you'll expect it to work. It's an awesome feeling stepping inside on a searing hot day, into a cool house. It's not so pleasant when you find that the house isn't cool because the air conditioning isn't working properly.
That's when you wish you had contacted the industrial air conditioning specialists and at least had the unit serviced.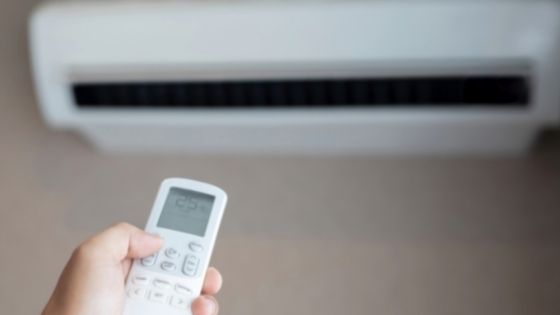 There are four things you should never do to your air conditioner, making sure you avoid these common pitfalls will help to ensure it works when you need it to and lasts for years.
1. Forgetting To Change Filters
Changing your air filter is simple. You locate the filter housing, open it, and remove the filter. You can then replace it or, if the manufacturer says it's okay to, wash it and reuse it.
Such a small thing takes a few moments. But, forgetting to do this means your unit won't get enough air. The dirtier the filter gets the harder it is for air to move through the system. The result is reduced airflow which makes it harder for the unit to cool any space.
This won't just make your room warmer, it will place additional stress on the AC and increase the likelihood of it failing.
2. Not Using It
It doesn't appear to make sense turning your AC on during the winter months when you don't need to cool the house.
That's true. However, if the unit is left untouched for the winter it is likely that damp will get into it. This can damage the electronic components and can invite mould in. That's bad for your unit and bad for your health.
In other words, turning it on periodically may seem strange but it's the best way of ensuring it works when you need it to.
3. Failing To Inspect It
One of the most critical ingredients in your AC is the refrigerant. This is a fluid that runs inside it and absorbs the warmth from the air. If you don't visually inspect your unit regularly then you won't know if the refrigerant is leaking.
A leak means less fluid to absorb warmth, lowering the unit's ability to cool your home. Lose too much fluid and the unit could breakdown permanently.
Alongside this, some refrigerants are harmful to the environment.
4. Failing To Get It Serviced
You should have your unit serviced every year, ideally during the winter when you don't need to use it. This will allow filters and key components to be replaced and all other parts to be inspected.
By servicing the unit regularly you'll be more aware of any impending issues and be ready to deal with them. Of course, the act of servicing reduces the likelihood of issues arising.
That means you can stay cool in the summer months without worrying about fixing a unit you failed to care for properly.