Roller skating has been a popular sport for people of all ages. It's a great way to get some exercise, have fun, and spend time with family and friends. The popularity of skating has been on the rise due to its inclusion in professional sports such as hockey, figure skating, speed skating, and short-track speed skating.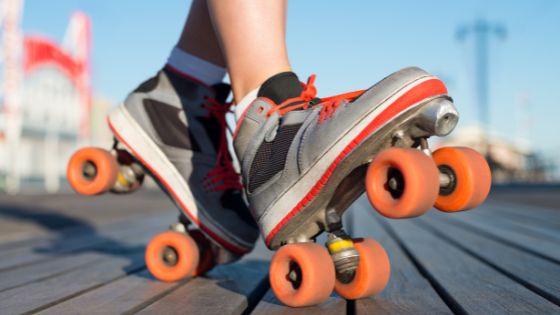 This article will discuss the four most important questions you need to ask a dealer to find the best roller skates you can find.
1) How Long Have You Been In Business?
Roller skates are a significant purchase. So, you want to make sure the company you're buying from is reputable and has been around for a while.
Checking customer reviews and testimonials to understand how the company treats its customers could help you better understand the company and its products.
If you're buying from a newer company, ensure they have good customer service and a solid return policy. And of course, do your research to make sure the company is reputable and has a good track record.
2) What Type Of Roller Skates Do You Sell?
There are three types of roller skates that you will see for sale. These are inline skates, quad skates, and speed skates.
Inline skates have a single row of wheels that are in a single line, down the length of the skate. Quad skates have two rows of wheels with two wheels in each row. Speed skaters have a single row of wheels, but they are much larger than those on an inline skate.
The skating you will be doing will determine the type of skate you need. Inline skates are best for skating long distances and speed skating. Quad skates are better for tricks and turns and are the most popular type of skate. They are also most suitable for beginners.
3) What Size Do They Come In?
Most brands have a size chart you can reference. If you're a half size, it's usually best to go up to the next whole size. For example, if you wear a women's shoe size of eight and a half, you would generally purchase a size nine in most brands of skates.
It is crucial to get the right size to avoid any issues or discomfort while skating.
Wear the same socks that you would typically wear when trying on skates. It will give you the most accurate fit. If the socks are too big, they may feel sloppy and cause blisters.
4) What Are The Prices And Warranty Like?
Be sure to compare the prices of the skates you're looking at. You don't want to spend too much or too little. Some companies have excellent warranties, while others don't offer coverage. The best roller skates you can find will also come with a solid warranty policy.
A warranty should cover:
The skates
Boots
Wheels
Bearings
If a company offers a warranty, it's usually a good sign that they stand behind their product. Some companies offer replacement parts, while others will give you a full refund or replacement. Be sure to check out their warranty policies before making a purchase.