If you are a first-time fur parent of a cat, you might find it challenging to find what type of cat food to feed your cat. However, not all cat food is created equal. Thanks to the Internet, you can now easily buy your fur baby some cat food online. "You are what you eat" is an old saying popularised and coined by American health food writer Victor Lindlahr.
As humans, you would experience the effects of food manifesting through your entire body. So while this is true for humans, this phrase is also applicable to your fur babies.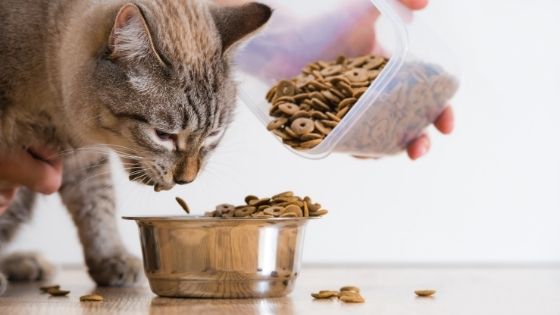 If you are overwhelmed by the variety of choices available in the market, below is some essential information about cat food to help you feed your fur baby the right type of food.
Consider The Life Stage Of Your Fur Baby
Several cat foods have "suited for all life stages" written on their packaging. While a label that says "complete and balanced nutrition for all life stages" might sound convenient, this might not be the best food option for your beloved cat.
Just like human beings, your cat has different nutritional requirements at different stages of its life. So if you have no idea what to feed your cat, here is a concise guide on cat food preferences based on your furbaby's life stage.
Newborn Kittens: Kittens need food that would help support their growth and should include a high source of protein, folic acid and fat such as fish, chicken, turkey, and beef.
Adult Cats: Adult cats are less active than kittens and need less protein and fat. Therefore, this is the phase when you should start considering starting your cat with a healthier diet by feeding them food in portions or time feeding them to help keep your adult cat healthy and in shape.
Senior Cats: When a cat reaches the age of seven, they are considered senior cats. These cats can maintain excellent health by eating cat chow with lower fat and protein levels, preventing them from becoming overweight.
Additionally, senior cats would greatly benefit from vitamins and minerals as they help boost their immune system.
Give Importance To The Cat Food's Nutritional Value
If you are a health buff, you would better understand this part as you already believe in the famous saying, "you are what you eat." Before buying cat food online, you must know the basics.
Protein: Cats are carnivores. This means that cats normally need high amounts of protein to keep themselves healthy and active.
Carbohydrates: While carbohydrates are part of the diet, your cat's food should mainly be high in protein with just the proper amount of fat and carbohydrates.
Vitamins And Minerals: Your cat should be taking vitamins regularly to have a balanced diet, as these are the building blocks of healthy teeth, joints, and bones. However, before giving your furbaby some vitamins, it is best to consult your veterinarian first.
Mix Wet And Dry Cat Food
If you are undecided about feeding your cat wet or dry food, why not feed them with both? Canned cat food contains more moisture, while kibble is undeniably a more convenient and cost-effective option. So let your cat enjoy both and see how easily you can keep them healthy.
In essence, giving your cat a proper diet can significantly help your cat from going to the vet for some serious medical diseases. Moreover, as a responsible and loving fur parent, you must take good care of your cats. One significant way to fulfil this responsibility is to provide them with the right cat food to help them stay nourished and happy.