It's an unfortunate fact of life, but every year, around 3 million Americans pass away. When this happens, close family members and friends can find it tough to get through their days.
Whether you're attending a funeral or supporting someone from afar, giving them flowers is always a nice gesture.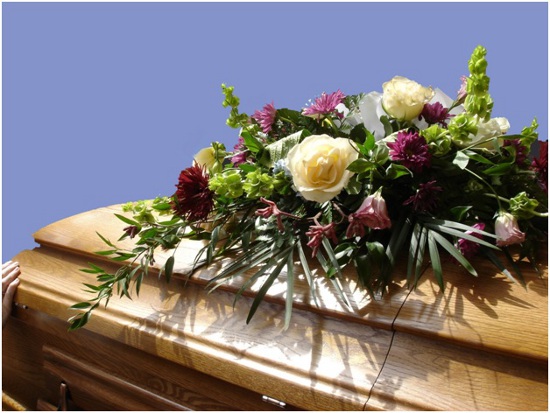 If you need to send or give flowers in hard times, then you're in luck. Here are some of the best sympathy flowers you can consider.
Roses
Roses might be used for romantic purposes, but they're good as condolence flowers too. The fact that they represent true love and are also elegant flowers makes them perfect for mourning the passing of someone close to you.
You can send different-colored roses to symbolize different things. For example, white means youth, so they're ideal for a child's funeral. And yellow represents friendship, so you can send them to a friend's funeral.
Lilies
Lilies are the most popular flower used in western funeral flower arrangements. They're large, yet not intrudingly so. In fact, they're delicate and can fill an arrangement quite nicely.
Lilies represent innocence and purity, which makes them good for bereavement flowers.
If you want to send someone a potted arrangement, consider the peace lily. That way, the recipient can have some long-term comfort.
Orchids
There are many types of orchids, so you'll have an easy time finding one that you feel suits the recipient best. They come in colors of red, purple, pink, white, and yellow, which can represent things like love, respect, grace, friendship, and innocence (respectively).
Orchids are also potted, so if you want to give a long-term arrangement, orchids are a fantastic choice.
Chrysanthemums
White chrysanthemums are a symbol of death and mourning in Asian cultures, and European ones use these flowers only for funeral arrangements. So if you're unsure on which type of funeral flowers to send, chrysanthemums are a safe bet.
You should consider adding red chrysanthemums if you want to convey love or patriotism. They're also great paired with other sympathy flowers, such as roses.
Carnations
For funeral wreaths, carnations are an outstanding option. They're a popular choice for wreaths, as they come in a wide range of colors and are small and compact.
The colors used most often are white, red, and pink, as they symbolize innocence, love, and memories.
Daffodils
If you want to help keep spirits up, then pick daffodils. These bright flowers represent spring and rebirth, which can help things more on the positive side.
Make sure you send a bouquet instead of a single daffodil. Just 1 flower means misfortune.
No matter what flowers you choose, pick a good florist like richmarflorist.com to put together your arrangement. This can ensure that they're tastefully done.
Show Your Support With the Best Sympathy Flowers
While you can't take away the pain of loss, you can lessen the blow a little by showing your support. When you send or give the best sympathy flowers to your loved ones, they'll know you have their back. And as a result, they'll have some light in a time of darkness.
For more tips on social matters, make sure you read our other blog posts!