Court-imposed fines, jail time, and felony convictions are serious consequences one can face in the event of a DUI charge. Hiring a trusted and experienced attorney who knows the system inside-out can increase your chances of having the best possible defense.
You can read more about DUI charges, the type of penalties one can face, and other critical information on official websites with reliable sources. Be mindful of finding your state website as laws may change from one state to another, impacting how cases are handled and sentencing is done.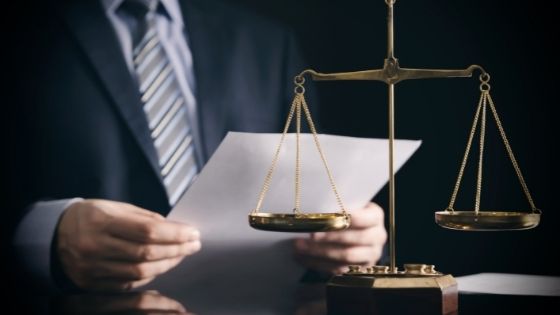 For now, it would help to focus on the critical ways in which a criminal defense lawyer can help in DUI cases, ensuring you have dependable counsel to fall back on.
Investigate the charges and scrutinize officers' conduct
While it may indeed be true that thousands of people die in drunk driving cases each year, and more than a million people face DUI or DWI charges, it may not necessarily always be the driver's fault. Sobriety tests are often unreliable, and even people who have not had a single drink struggle to perform them.
This fact casts a significant shadow of doubt on the results, making authorities question whether the accused is genuinely guilty. But professional DUI attorneys can study all the charges filed against you and correctly determine if they are genuine or questionable.
Moreover, they study the officer's behavior and judge if their conduct was proper, how they gathered the evidence against you, and if they violated your constitutional rights. This helps lawyers direct the course of action, enabling them to give you the best defense.
Prevent the charges from being filed
An excellent criminal justice lawyer will take the initiative to meet the District Attorney or the federal prosecuting lawyer much before the charges can be filed formally. The lawyer can explain the details of your case to these authorities, giving them the complete picture rather than solely what the arresting officer or the alleged victims have claimed.
Consequently, the prosecutor may determine that lesser charges like a misdemeanor is more apt in your case than felony charges. Some attorneys can even get the DA to prevent issuing an arrest warrant against their clients or outrightly reject the claim without filing any criminal charges.
Develop a solid defense
When you read more about how criminal defense attorneys work, you will understand the mammoth amount of time, patience, energy, and effort they invest in their clients. These professionals study the case details intensely before determining what course of action is best, ensuring the accused has a fair chance at justice. For instance, they will scrutinize the evidence collected against a DUI charge and check if it has been tampered with.
Furthermore, if the case built against you has been based on unreliable eyewitness accounts or questionable sobriety tests, your attorney can move the court to drop the charges instantly. They will represent you in court, passionately fight for your rights, select a fair jury, and astutely cross-examine the prosecution's witnesses.
Negotiate on your behalf
A plea bargain is typically the most common way out for most folks charged with DUI, as it can mean a reduced sentence or elimination of charges. However, clever prosecutors often exploit the gullibility of those who choose to represent themselves, trapping them into agreeing to a plea bargain that is not entirely fair to them.
That's why it is critical to consult and hire seasoned defense attorneys with unmatched negotiation skills to represent you. Such professionals can mercilessly ask for plea bargains that can help limit the possibility of your case going to trial. Also, specific legal mechanisms allow for some plea deals to be done without the accused ever having to plead guilty.
So, employ the services of a reputable, expert, and renowned criminal defense lawyer, as that is your best bet to come away from the DUI charges unscathed.