Delhi Subordinate Services Selection Board (DSSSB) conducts the DSSSB Teaching recruitment examination to recruit qualified candidates for the posts – PRT(Primary Teacher) TGT(Trained Graduate Teacher) & PGT (Post Graduate Teacher). As the number of candidates' eyes on the DSSSB Vacancy is high, you must be prepared thoroughly to overcome any obstacle and crack the highly competitive exam. Here we have compiled some tips to crack DSSSB TGT and PGT Exam 2021 to help candidates get better results in the DSSSB Teaching recruitment examination.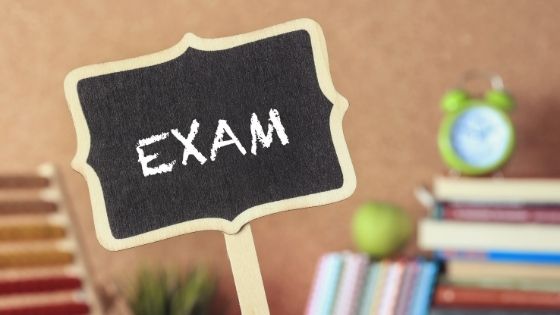 1. Know the Complete Syllabus & Exam Pattern
Go through the detailed syllabus and exam pattern. This helps you to get a complete idea of the subject-wise topics asked in the exam. The DSSSB TGT/PGT exam is divided into two tiers – Tier 1 and Tier 2. Tier 1 is divided into two sections – Section A and Section B. Section A consists of General Awareness, General Reasoning and Intelligence Ability, Arithmetical and Numerical Ability, Hindi Language and Comprehension, English Language and Comprehension. Section B consists of subject-related multiple choice questions and this is applicable only for technical posts. Tier 2 consists of two sections Part 1 and Part 2. Part 1 will have the same syllabus as section A of Tier 1. Part 2 will have descriptive general questions from the English language and comprehension section.
A thorough understanding of the syllabus is also required as it helps you to shape your examination in an organized manner. This helps you to clear out the topics to be completed to score maximum marks in the exam. Each topic in the syllabus should be covered in a way so that you get enough time for revision.
2. Make a Study Routine for Yourself
Prepare a study routine so that you can complete your syllabus on time. Organizing your preparation can not only help you to cover each topic of the syllabus but also get time to practice previous question papers and mock tests.
3. Revise As Much As You Can
Revising the topics that you have already studied can help you to recollect all the details of the topics. Timely revisions are necessary as this is the main factor that contributes to successful exam preparation. Analyzing your weak areas and revisit those areas once the syllabus gets completed. Attempt test series and solve previous year's question papers. All of these are effective methods of revision.
4. Time Management is an Essential Factor
Time management is an essential factor while taking the exam. Always attempt easier questions first and move on to the difficult ones. Do not waste time on difficult questions. Practicing more mock tests and test series can help you get an idea of how to manage time in the exam and improve your speed and accuracy.
5. Practice Daily with the help of Quizzes and Mock Tests
Practicing daily is a crucial factor to get success in the exam. There are various online platforms like Entri that provide free mock tests and test series for aspirants. Enroll in any of the online platforms and attempt mock tests on a daily basis. Analyze your performance on these tests and work on your weak areas.
6. Take Care of the Negative Marking
Negative marking is provided for each wrong answer. In order to enhance your overall score in the exam, maintain accuracy. Attempt questions in which you are confident and avoid guessing.
Follow these tips to crack DSSSB TGT and PGT exam and come out as a winner. With organized planning and better preparation, candidates can get better results in the DSSSB Teaching recruitment examination.