Calling a virtual assistant a startup's secret weapon wouldn't be an overstatement.
Successful leaders of startups and small businesses know that delegating some of the work they do is the way to go.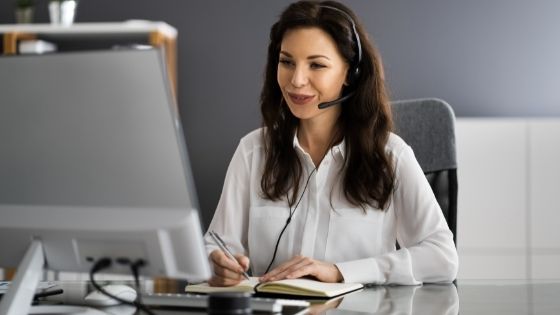 The urge to micromanage all aspects of your company might be strong, but you should resist it. Instead, let capable individuals close to you take some workload off your chest or assign some of that work to an AI-powered virtual assistant that can make your life a lot easier, too.
Here are all the secrets to finding a successful virtual assistant for your startup.
Know why you need a virtual assistant
There are many advantages to hiring a virtual assistant.
They are an excellent investment if you need help completing some tasks without an office presence. Also, a virtual assistant doesn't have to be on your payroll as a full-time employee, and that can save you a pretty penny.
When you know what tasks need to be completed but lack the human resources to achieve them, it is time to seek help from a virtual assistant.
But, before you proceed, you should precisely define your needs. Ask yourself what kind of help would you need an actual assistant for if you had one by your side right now.
The easiest way to discover which tasks you can and should delegate to a virtual assistant is by going through the list of your daily tasks and identifying the repetitive mundane assignments that do not require your presence and hands-on approach.
For instance, things like email management, data entry, scheduling, research, and social media management can all be handled by a capable virtual assistant with little to no involvement on your part.
Finely tune your criteria
Now that you know precisely why you need a virtual assistant, it is time to go through the potential candidates with a fine comb. Some tasks can be completed by a sophisticated piece of AI, while for others, you will need help from an actual person.
For example, if you wish to delegate email marketing, the virtual assistant you choose should be skilled in copywriting. For bookkeeping, you will want someone who is good with data entry and has strong attention to detail. If you would like help with social media management, you will want someone who is a good writer, but also understands how social media platforms work. In the case of customer service calls, you need someone who is trained in dealing with demanding customers.
The list goes on and on, but one thing stays the same – you want a virtual assistant with a skill set that suits your particular needs.
Consider time, place, and future plans
Going further down the list, now is the time to consider how much time you will need with your virtual assistant and how often you need them to be available.
Many assistants take on multiple clients at once and share their time between them. Maybe this is an option that works for you, or perhaps your startup needs someone who can be available 24/7.
Think about your finances. If the budget allows it, hiring an experienced assistant would be the way to go. But, if the financial situation is not that stellar, you might want to consider training a virtual assistant as you go and saving some money in the process.
In some cases, you will want to have occasional in-person meetings with your virtual assistant. If that is the case, pick someone who lives relatively close to you. If that is not a concern, you might want to seek a virtual assistant on the international market, where their services can be just as good but cheaper.
Think about the plans you have for your startup. Do you need someone who will just be handling the basic administrative tasks, or would you prefer someone who will grow together with your company?
Finally, some folks like to have a signed contract, while others prefer a type of deal that they can cancel at any time, so consider that as well.
Spend some time with your new assistant
Once you know exactly what you want from your virtual assistant and what questions to ask, it is time to choose the right person – or software – for your needs.
No matter which route you take, expect that there will be an initial period of adjustment both for your company and your assistant, maybe a bit more so if you have opted to hire an actual person.
During the first couple of days and weeks on the job, make sure that your virtual assistant has all the details needed to do a good job.
Finally, remember that your new virtual assistant is an addition to your work team. Ensure that you establish a positive working relationship with them, as it will significantly impact the way the entire team functions.