Anyone who says direct postcards do not work has undoubtedly not done justice to this traditional yet incredibly effective marketing strategy. Although conventional, these personalized messages consistently capture the target audience's attention even today, ensuring realtors using the method stay ahead of the competition.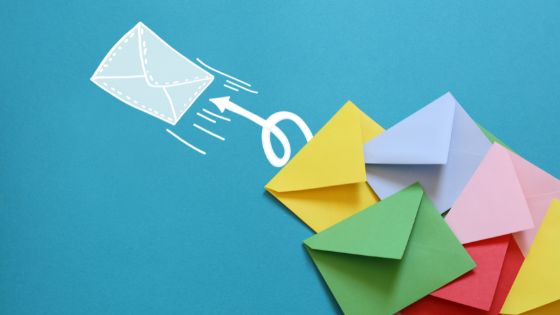 Moreover, direct mail postcards, excellently designed and decorated with the apt CTAs can boost brand awareness, recognition, and the reputation of a real estate firm massively. Additionally, they enable property dealers to build a lasting relationship of trust with their potential and existing buyers, making them leaders in their industry.
Amateur realtors using this unique marketing technique will find the following helpful information. This article outlines why investing in this method is prudent, showcasing how it is still super-effective even today.
Most People Still Read Letters Over Emails
A study by a prominent news group found that almost forty-one percent of Americans look forward to checking their mailboxes every day, despite the prevalence of digital media everywhere. While a majority of these numbers include people over sixty-five, almost thirty-six percent happen to be under thirty.
These statistics prove how relevant written communication is, underlining its importance in the real estate industry. Also, since these physical advertisements last a long time, it is unsurprising that many people save them for future use. In contrast, they may delete promotional emails, assuming they are spam.
Easy Integration with Technology
Besides being exceptionally creative and reaching a broader demographic, physical advertisements can be used alongside digital marketing. For example, you can have an element of free home valuation included in your letter, detailing the website readers need to visit and avail of the service. This is a remarkable way to reach people hoping to sell their homes instead of simply those looking to invest in one.
You can also automate the template designing and other creative parts, effectively taking the weight off your shoulders. Also, some tools can help you track your campaign and measure its success, helping you create better ones in the future.
Targeted Advertising
The best aspect of mailers is that you can choose whom to send which advertising material to, and at what time. Typically, advertisers create mailing lists using data that includes demographics of the specific target audience, market trends, and potential buyers. This information forms the basis of marketing content that goes into a postcard, ensuring the end goal is met effectively.
For instance, suppose you are targeting youngsters under thirty-five, hoping to sell plush apartments. Your mail must include the details of the location, nearby attractions for this age group (nightlife, restaurants, job opportunities, etc.), and the price range. This form of targeted marketing ensures you reach your goal easier too.
Expert Professionals Boost Relevancy
Several capable and experienced agencies help realtors create unique and impactful direct mail postcards for their campaigns, ensuring a high level of success regardless of the challenges ahead. They can enable you to choose from a vast selection of pre-built templates and modify it to your liking, automate the process, and track the results. This proves how effective and flexible the method is, despite being traditional, making it one of the most relevant practices today.
Furthermore, these agencies charge reasonably lower rates for brochures or letter orders, making their services affordable even for individual realtors on a tight budget. You can find customer testimonials, success rates, contact information, and other details displayed on their website, establishing their authenticity and credibility.
So, from the few reasons given above, it is evident that using direct mail postcards is a highly lucrative marketing strategy. To make the most of the current market scenario, you must consider investing in direct mailers for your next campaign and enjoy lasting results.