Digital marketing spend has seen a steady increase, with a 12% growth rate in the last year alone. If your business is looking for a fast and affordable way to attain steady growth, coming up with a digital marketing strategy is paramount.
By the same token, it can feel like a daunting task. As a result, many business owners have a hard time knowing where to begin.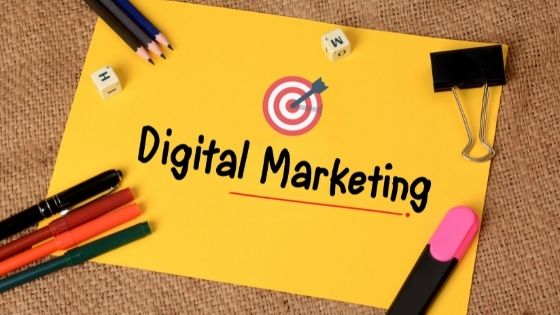 That's why we've put together this helpful guide to take you through the steps needed to create a vibrant and successful marketing campaign. So keep reading to find out what you can do to maximize your ad dollars!
Identify Your Target Audience
What do you know about your audience? We're talking minutia here.
Do you know their favorite places to shop? What websites do they visit? What slang do they use?
To reach your audience, you'll need to know everything about them so you can market to them in a way that doesn't pander. At the start of each digital marketing campaign, conduct an audience audit.
Identify who your audience is and what channels they use so you'll know where to best invest your marketing spend.
If this is your first ad campaign, consider creating a buyer persona, which is a fictional representation of your ideal customer. Don't worry, it's not as tough as it sounds and there are some great tutorials out there to help you through the process.
Set Achievable Goals
Once you know more about your audience, you're ready to map out what you want to achieve through your digital marketing strategy. As you spend more time thinking about your goals with your team, remember to keep your expectations in check.
Doubling your audience in a matter of months isn't exactly feasible, for instance.
Be as realistic and pragmatic as possible. Otherwise, you're setting your team up for failure.
Build Your Brand
One of the biggest mistakes small businesses make is to assume that their company and their brand are the same things. Though key aspects of your business are incorporated into your brand, think of branding as a way to personify your company's values and beliefs.
Come up with a unique voice that resonates with your audience. Remember not to pander, though. Audiences can smell a business pitch a mile away.
Revamp Your Online Presence
Not all digital marketing platforms are a good fit for all businesses. If you're targeting a younger demographic, you don't necessarily need to be on a platform like LinkedIn, for instance.
This is where the details of your buyer persona come into play. Invest heavily in the platforms they use the most.
And don't forget to diversify! One of the most common digital marketing misconceptions is that you only need a website. On the contrary, the more platforms your business is on, the more opportunities you have to reach your customers.
Your Guide to a Great Digital Marketing Strategy
Coming up with a winning digital marketing strategy takes time, effort, and a bit of trial and error. Be patient, watch your metrics, and remember to keep your goals attainable.
Looking for more content to help you grow your audience and expand your business? Make sure to check out the other great content from our advertising & marketing section for additional tips!