Getting your business out there online can be a challenging thing to do. Things in the digital world are constantly shifting, and the methods of advertising businesses are evolving as user preferences adjust.
One constant in the digital marketing world is Google. Working to create Google ads will likely be an aspect of digital marketing for years to come.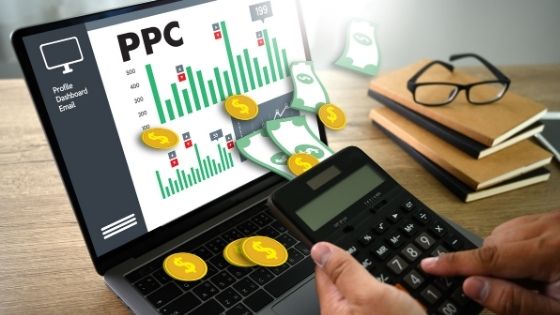 We're going to explore some aspects of a great Google Ads campaign in this article, giving you some insight into how to move forward with your marketing efforts.
Let's get started:
Tricks to Create Google Ads Campaigns
The nice thing about Google Ads is that the methods of creating great ones are similar to those used in search engine optimization.
In particular, the thing that ties both of them together is the attention to detail when it comes to keyword research and placement. Google, search engine optimization, and most digital marketing efforts are all based on user interests.
Users express their interest and desires in particular products online through the use of keywords. We don't typically think of this when we're making the search, but the fact that you search a particular set of keywords expresses a lot about your interests and your identity as a person in a particular demographic.
It feels a little strange to diminish a full person to their identity as someone who likes a group of products, but this is an effective way to create marketing campaigns and sell products.
So, how does this process work for Google Ads?
Basing Ads of Keyword Searches
First things first, do some research on the target demographic you'd like to market to. Once you have the group established, you can use one of Google's various tools to look at the keyword searches made by those users.
When you're researching keywords for content creation in SEO, it's important to find terms that aren't competed for by large companies so that you have a shot, but the nice thing about Google Ads is that you can create the advertisement for a specific keyword phrase and have it presented to that group regardless of your popularity.
So, make sure that you find a keyword phrase that is as popular as possible among your target audience, and optimize the ad for those terms.
When you place it, you'll be put in front of people that you know are interested in your product or service and you'll know that you're getting exposure. If you can do this, you'll see a higher degree of efficacy in your ads and you won't be wasting any time.
If you're having any trouble at all creating optimized ads, try seeking out a PPC consultant who can help you take the campaign to the next level.
Want to Learn More about Digital Marketing?
Digital marketing and learning to create Google ads is a difficult thing to do on your own, especially if you're not connected with up-to-date information. We're here to help you out in that regard.
Explore our site for more ideas and insights into digital marketing and how to make it work for your business.