Are your workers covered in the event of an accident at work?
Workers' compensation is insurance you can't be without. As a responsible business owner, you'll have a safety plan in place. Disasters happen though, and things can go wrong.
It ensures your workers have protection, and so do you and your clients. But if you've never had to buy workers' comp before, you might not know what to look for.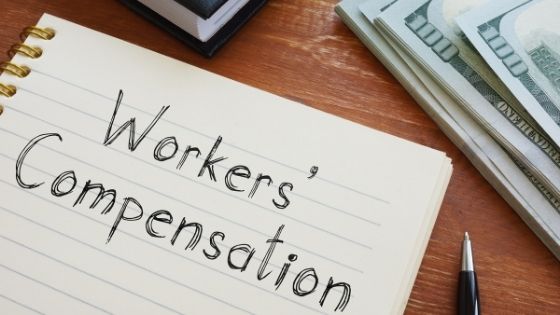 Don't worry, we're here to help! Read on for everything you need to know to get the right workers' compensation policy for your needs.
Know What It Covers
To protect your employees, you need to know what workers' compensation insurance covers. There are usually two parts to these policies.
First, it covers injury to the body from an accident while in the course of the job. Second, injury from diseases that conditions of employment caused or made worse.
Benefits like disability and medical treatment usually get paid out. This is regardless of who's fault the accident/injury was. These benefits usually won't apply in the following circumstances:
Employee criminal activity
Illicit drug use
Seld-inflicted harm
Suicide
Employers liability protects against civil liability if a common law claim comes up. These claims can include third-party claims such as care, loss of employment for the career, and so on.
Know What Your State Requires
Requirements for workers' comp insurance will vary between states. You need to know what your state requires of you in this regard.
This is the case for any state you operate, or where employees service other states for you. You will need to have the right level of coverage for every state you and your employees do business in.
Have & Use a Safety Strategy
In all instances, preventing an accident before it happens is best, and it should be your goal. If you don't have one in place already, then have a safety strategy.
Workers need to know how to use equipment and have access to (and use) the right protective gear. You should conduct regular training and safety seminars for all employees, new and old.
Find the Right Workers' Comp Insurance Provider
Having the right workers' comp insurance provider is invaluable. They'll show you the best options for insurance to suit your business needs. Where possible, you want a provider experienced in your industry.
Don't forget to shop around though. Comparing insurance costs will let you know what's out there and what you should expect to pay. But, it can also give you the power of negotiating a better deal if a provider is a little pricier but is a better fit.
Keep Reviewing Your Policy
Before you sign up for anything, make sure you and your legal team read the policy terms and conditions in full. But it doesn't stop there, you should review most insurance policies each year.
You need to look for any coverage changes or changes to your business that could affect the policy. Things to consider include:
Expansions into new states
Use of independent contractors
Total payroll amount
Type of work your employees do
Depending on the changes you could save money, or need wider coverage. It's best to stay on top of this before you ever need to make use of your insurance.
Getting a Workers' Compensation Policy: It's Better to Be Safe Than Sorry
So, there you have it! You need to consider these things when choosing a workers' compensation policy. It's important to understand what you must provide under your state laws.
It's not something to rush, so make sure you're armed with all the facts. A great workers' comp broker or agent can help tailor the right insurance for your business needs.
If you found this article helpful, check out our other blog posts for more!