If you have a huge backyard or a small porch, you can find a tree to fit your needs and lifestyle. Trees are an essential part of the ecosystem and provide many benefits, including shade, oxygen production, and carbon sequestration.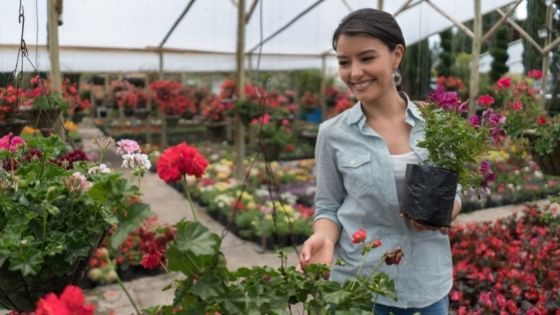 Many online retailers sell trees, and it can be overwhelming to choose the right one. This article will discuss how to buy trees online in 2022. Keep reading for more information on each type of tree and where you can buy them online.
1) Flowering Trees
Flowering trees are characterized by their large, showy flowers. Some examples of flowering trees include:
Cherry blossoms
Magnolia
Dogwood
Peach
Flowering trees are a popular choice for landscaping because they add color and life to the yard.
For example, cherry blossoms are one of the most popular types of flowering trees. They are native to Asia and have been cultivated there for centuries. Cherry blossoms are delicate and fragile, and they only bloom for a few weeks each year. They are easy to care for, although they may require more watering than other types of trees.
Landscaping means more than just planting a few trees here and there. It's an art form that considers the placement of various elements, including trees. You can plant these trees with the help of professional landscapers. The global landscaping products market size was valued at $63.59 billion in 2018.
2) Fruit Trees
When you think of fruit trees, you might think of a traditional orchard with rows and rows of apples, pears, and cherries. But there are many different fruit trees that you can buy online. Here are some of the best options:
Apple Trees: Apple trees are a classic choice for fruit trees, and they come in various types. You can buy dwarf apple trees, ideal for small spaces, or standard apple trees.
Pear Trees: Pear trees are another popular choice for fruit trees. They come in various varieties, including Asian pears and European pears.
Cherry Trees: Sweet cherries, sour cherries, and other varieties are available.
3) Shade Trees
Shade trees are a great way to add greenery to your yard while providing much-needed shade on hot days. Some of the trees for shade include:
Oak Trees: Oak trees are a classic choice for shade trees. They come in various varieties, including white oak and red oak. Oak trees are relatively easy to take care of and can live for centuries if properly cared for.
Maple Trees: Maple trees are another popular choice for shade trees. They come in many different colors, including red, yellow, and orange.
Beech: The beech tree is a deciduous tree native to North America. It is a popular choice for landscaping because it is drought tolerant and long-life span. The beech tree is also resistant to pests and diseases.
Birch: The birch tree is a deciduous tree native to Europe and Asia. It is a member of the Betulaceae family. The birch tree has smooth, silver-gray bark and long, drooping branches.
The leaves are ovate-shaped and have serrated edges. The birch tree grows to a height of 50-70 feet and has a lifespan of 40 years.
Final Thoughts
When you are looking to buy trees online, think of the various kinds of trees before choosing one. Whether you're looking for a fast-growing shade tree or a flowering ornamental, an online nursery can ship the perfect tree for your needs right to your door.