Caribbean destinations are popular with tourists. As per recent data, around 32 million tourists visit the Caribbean every year. There are several reasons why people worldwide choose it as their vacation.
First, it offers incredible natural beauty and wildlife, and if that is not enough, you can get an opportunity to try your luck at the world-famous casinos. In this post, you will learn about the best casinos in the Caribbean.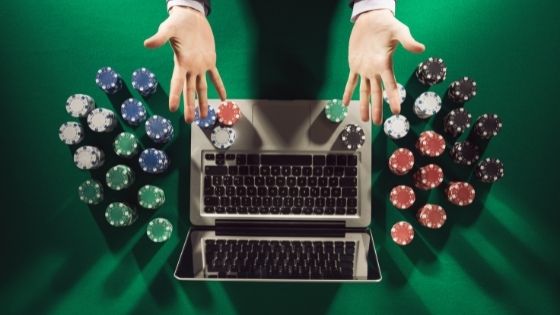 Atlantis Paradise Island Resort Casino
The Atlantis Paradise Island Resort comprises four resorts and also has one of the biggest casinos in the Caribbean. It has more than 750 plus slot machines, 85 different table games, a racing venue, and a sportsbook. This casino is worth visiting if you're in Nassau.
Baha Mar Casino
Spread across 100 000 plus feet, the Baha Mar Casino is one of the biggest casinos in the Caribbean. It offers more than 126 table games and has one of the largest sportsbooks in the world. Players also get complimentary butler service at this casino. In addition, it has several high stake lounges, and you can visit this casino on a trip to Paradise Island.
The Stellaris Casino
The Aruba Marriott Resort is an elegant super resort and one of the largest in Aruba. The Stellaris Casino is the premier casino in Aruba Marriott Resort. It has more than 500 plus slot machines, 30 table games, and wheels of fortune where you can try your luck.
Hotel Riu Palace Antillas Casino
Located on Palm Beach, the Hotel Riu Palace Antillas is a mega-resort with all amenities and luxury features a traveler desires, including a casino. The sprawling casino located in the Hotel Riu Palace Antillas boasts the best slot machines and table games. It also has restaurants that offer delectable food and the best views of the ocean, taking the casino gaming experience to the next level.
How Do You Find These Casinos?
These casinos are well-known in the Caribbean, and you can easily find the best casinos in the Caribbean on the Internet. Also, you will find information about these well-known casinos in travel blogs and directories, and it is not hard to find them; visit these casinos and have a fun time.
Which Games to Play in These Casinos?
These casinos are huge and spread across thousands of feet. Hence, you will find many options for games when you visit these casinos. Here are some games you can play.
● Slot Machines
A slot machine refers to a gambling machine that creates a game of chance for its customers. To improve your winning chances, you have to choose the slots with high payouts and select the right volatility level. You can choose a slot with the highest return player. Some commonly played slots are Game of Thrones, Achilles, the Dark Knight, Mega Moolah, and many more.
● Table Games
The table game is played on a flat surface, as the name suggests. There are various table games in Caribbean casinos like the BlackJack, Baccarat, Roulette, and many more. You play these games against the casino, and one or more live croupiers operate them.
The croupier manages the game and the payments. These games are played for money, and you bet on specific outcomes. A successful bet is paid according to the odds on the game table.
The Caribbean has a lot to offer for people enjoying gambling. Besides the huge variety of casino games, you also get a chance to win huge on your trip to this destination.