Are you interested in flying through space and conquering worlds? How about commanding armies and fighting your friends in pitched battles? If any of that sounds fun, you might be interested in joining the more than 164 million people who play video games.
Of course, to enjoy the latest games, you need to make sure that your computer is up to par. If you have a laptop, that might mean upgrading some of the different parts. But which hardware pieces should you invest in?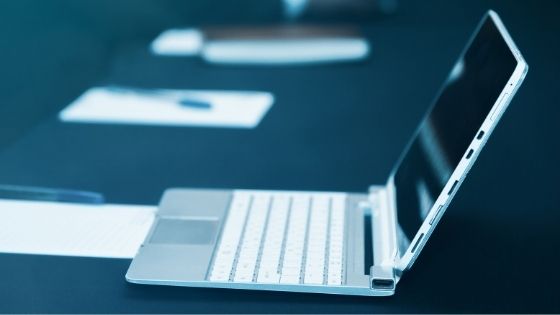 Keep reading for a list of laptop upgrades that will help take your gaming experience to the next level.
1. Upgrade the CPU
If you're unfamiliar with computer hardware, your CPU is one of the most parts. CPU stands for central processing unit, and it's essentially your computer's brain.
When your laptop has a fast CPU, it has no problem juggling different programs and apps. It also allows it to run the latest games without you having to worry about lag, stuttering, or other issues.
On the other hand, if your computer has an older or slower CPU, you may experience slowdowns, especially when trying to play intensive games. In that case, it can be worth upgrading to a faster, more modern CPU.
However, keep in mind that the more powerful the CPU, the more battery your laptop will use. As most gamers keep their laptops plugged in while they play, this shouldn't be a problem, but it's still something you should keep in mind.
2. Get a Beefier GPU
Although the CPU can help your games and applications run smoother, the most important hardware piece for gaming is the GPU. Your computer's graphics processing unit has the biggest impact on how the games you play look and run.
A powerful GPU will chug through even the most intensive games without a noticeable drop in FPS, or frames per second. It will also help everything look as pretty as possible, further immersing you into the worlds you explore.
In the past, it was difficult or impossible to upgrade your laptop's GPU. Some laptop manufacturers have begun to sell laptops with upgradeable GPUs, however, it can still be somewhat of a risky process.
Your best bet is to buy a laptop that comes with a beefy GPU so that you don't have to worry about it later. Check out these deals on laptops that come equipped with hardware powerful enough to handle anything your throw at it.
3. Add Additional RAM
RAM is another one of the many computer hardware acronyms you should familiarize yourself with. It stands for random access memory, and like your CPU, helps to run different programs, games, and applications without a problem.
Having a lot of RAM gives your computer extra space to store data. Your computer only uses it in the short term, however, so when you restart your system, the information your computer used the RAM to store will disappear.
The best part about RAM is that it's easy to add to all systems, including laptops. RAM comes in the form of sticks and provided you know how to use a screwdriver, you'll have no problem popping them into your laptop.
Computers have a limited number of slots for RAM, but they also have sticks that come with more RAM. For example, your computer may currently have two 4 GB sticks of RAM, for a total of 8 GB. Upgrading to two 8 GB sticks will give you 16 GB.
4. Check How Much Storage You Have
One thing you'll have to keep in mind is that modern games are huge. Some of the latest games can take up over 100 GB of space, so make sure that your laptop has enough storage. If it doesn't, you might need to go and clear some files out.
If that's still not enough, it might be time to upgrade your computer's storage system. In the past, most computers used hard drives, but today, most come with SSD drives.
SSD stands for solid-state drive, and although it does the same thing as a traditional hard drive, the two are leagues apart from one another. SSDs are faster and much more reliable, meaning that you won't have to worry about random hard drive crashes.
As is the case with your laptop's GPU, upgrading the hard drive can be challenging. Try to get a laptop that comes with enough storage space to last for years so that you don't have to worry about running out of room later on.
5. Update Your Drivers
After you buy your pieces of hardware, developers continue to release updates that can improve their performance. These are called drivers, and by updating your laptop's drivers, you'll be able to ensure that your hardware works as it should.
If you're using a Windows laptop, you'll have to upgrade these yourself. However, most developers make it pretty easy to update drivers by going to their website and then following the instructions.
There are also programs that can tell you which drivers you need to update, although these are often expensive. With a bit of research, you can figure everything out yourself.
Depending on the developer and the piece of hardware, you might also be able to turn on automatic updates. This allows the component to automatically download and install the latest drivers without you having to worry about lifting a finger.
6. Clean Your Rig
Another easy way to improve the performance of your laptop is to give it a cleaning. Many people forget to do this, but dust and other particles can accumulate over time and seriously affect the performance of your system.
When the fan and heat sink on your processor get covered in dust and grime, it can cause your system to overheat. This in turn causes slowdowns, causing all of your other components to have to work harder as a result.
Although you should remove your laptop cover to make sure that you clean everything, keep in mind that this may affect the warranty of your computer. Make sure you don't have any hardware problems you need them to fix before removing it.
You can also take some precautionary steps in the future. Make sure you only use your laptop in clean and airy environments, and try your best to not use it after eating or touching sweet or sticky things.
7. Choose the Right Power Settings
As laptops are portable by definition, some of the settings might interfere with your ability to enjoy your games. One of these is the power saving settings. However, as you'll probably plug your computer in while gaming, these settings are of no use to you.
To fix this problem, head to the System on your computer, then go to Power and Sleep. Choose Additional Power Settings, then select the option for High Performance.
Once you do that, you'll have a better experience when gaming as you'll be able to enjoy high-performance power settings.
Remember to make sure that you play video games on a surface that lets your laptop's battery breathe. If you don't, it may start to overheat.
8. Check Your Internet Speed
Have you invested time and money in upgrading your laptop and still can't manage to see a difference? If you have, it might not be your computer that's the problem. It might be your internet.
Many modern games require some sort of internet connection to run. Even games that seem to be completely offline might need to connect to servers to install updates. A slow internet connection can prevent these things from happening.
Websites such as Speedtest allow you to see exactly how fast your internet is. If you're playing video games online, you'll want your download speeds to be at least 15 Mbps. Anything slower and you might experience lag and stuttering.
If switching your internet provider is out of the question, consider moving closer to your wireless router. Objects and walls can prevent the signal from traveling as it should. You can also try connecting your laptop to the router by using an ethernet cable.
The Laptop Upgrades You Need for the Ultimate Gaming Experience
If your laptop is struggling to handle the latest and greatest games, don't worry. By following the tips mentioned in this guide, you'll be able to give your system the laptop upgrades it needs, ensuring that it can handle anything you throw its way.
Do you now have a better understanding of how to create the ultimate gaming rig? If you do, don't forget to check out some of our other articles for more tech-related guides and tips.