In 2020, the Productivity Tools Software Market was estimated to be worth USD 41.90 billion.
An organization's success is predominantly based on employees' productivity and supportive software. Statistics show a rise in the number of companies using top-of-the-line productivity software to reap meaningful benefits.
However, productivity is more than just the successful performance of tasks — it's the ability to incorporate timeliness and efficiency to deliver productive outcomes. Today's business world is more competitive than ever. Organizations must invest and allocate resources to meet their goals.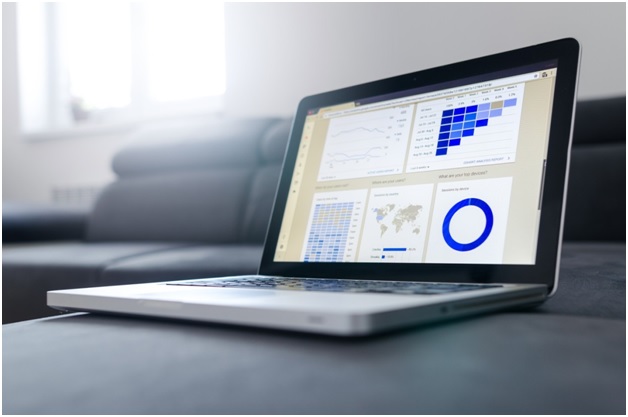 With the changes in the corporate environment, it's more important than ever to commit to new goals each year. Thus, while looking for new productivity software, consider pricing, dependability, and compatibility.
Today, we'll look at six productivity software that might help you run a more productive business.
1. Monday Dot Com
Monday dot com was founded purposely to create a team management solution. It would enable people across different industries to connect to workplace processes. Today, the software is used across 140 countries.
What makes it more efficient is the intuitive interface. Together with its best user experience, it's customized for admin, private, public, and group management controls.
2. Tikit
Improving productivity has never been easier than having an application that simplifies ticketing and helps desk management. This is the mantra behind the creation of the app. Tikit's dashboard shows a project's progress with the best set of search tools.
Consider Tikit among the many productivity apps on your android or iOS. The app retains the web interface and features essential to improve productivity.
3. Trello
Trello had accumulated more than 500,000 just two years after its launch in 2010. The reason for its good market reception is its role in supporting collaboration by sellers, marketers, HR, and operations. It has a high number of integrations compared to other applications for productivity.
Trello features high speed, easy usability, and easy setup. You can easily schedule due dates, store files, and make assignments checklists within the platform.
4. Jira
Jira is a next-generation software for workplace efficiency. It allows users to integrate the organization's needs into the software's design. You can add the platform's strategic goals, project roadmaps and status, deadlines, etc.
Moreover, you can easily customize the interface.
5. Evernote Business
This was specifically created to solve the ever-increasing volume and information speed problems. Evernote has made team collaborations functional and versatile enough to improve teams' productivity. Also, Evernote works by creating documents, harmonizing projects, and compressing information.
6. Slack
Slack is more of a collaboration hub where productivity happens. It helps in starting projects. It also helps in hiring, deploying codes, reviewing sales, and finalizing budgets.
Slack has a free version, therefore economical for startups and new test users.
Get Your Organization a Productivity Software Enjoy an Efficient Workplace
Now that you know your productivity software, it's time to act. Choose the one that best fits your goals based on your organization's size, budget, resources, and demands. Reach out to any providers and probe for their terms and conditions before purchase.
Visit our website today for more information on the business, digital marketing, and other exciting topics.