Recently a friend introduced you to buying precious metals as a form of investment. But, you are skeptical about the underlying reasons on why to invest in precious metals. You decided to clear the confusion, and that's why you are here.
There are many reasons why investing in precious metals is a good investment. However, the most common trigger is their ability to hold value over an extended period. With the rise of uncertainties in the world today, precious metals have proven their stability.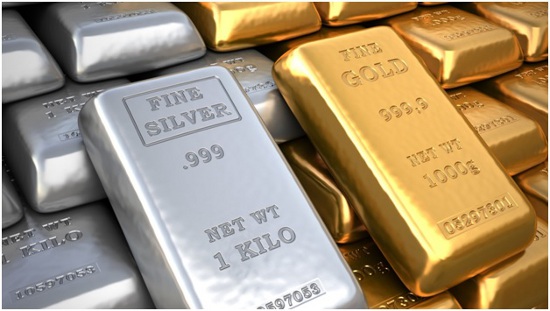 Read along to get five rewarding reasons to invest in precious metals starting today.
1. They Have Stability
Precious metals have passed the test of time to show their stability, unlike other assets, which fluctuate. Precious metals are a good choice of investment to cushion investors when other investments lose too much value.
It's always advisable to have a diversified portfolio of investments to cushion yourself when one investment hits the ground. The majority of precious metals have intrinsic value; hence the worth is safe against inflation.
2. Endless Use
Both silver and gold have been used to make products such as jewelry since time immemorial. Other precious metals also contribute to the manufacturing of products such as silverware. What does this mean about the demand for precious metals?
The demand for precious metals is here to stay, and it serves as an investment opportunity. More so, there is ongoing research on the possible role of gold in cancer treatment.
3. Retirement
What better way to save for your retirement than buying precious metals to enjoy the value they gain over the years? Investing in precious metals as a cushion for your retirement guarantees you a chance of greater wealth in the future. It has a high return on investment as the value is known to grow over an extended period.
If you want to live off investments in your retirement, precious metals should be your number one option. Why put your money in the bank while you can buy gold and enjoy a good return on investment once you retire.
4. Their Liquidity
You may think real estate is a better investment but think about the 2008 economic crisis and its impact on estates. A lot of people made losses after they got forced to sell their houses at ridiculous prices. The sad thing is you may even fail to sell your property due to lack of buyers.
Precious metals have high liquidity due to the high number of buyers in the market. You can seamlessly sell your gold in record time if you want extra money to facilitate a project.
5. They Are Tangible Assets
Unlike other investments, precious metals are tangible assets that you can touch and feel. More so, you don't have to keep your precious metals in the house; you can set up an IRA.
Invest in Precious Metals to Diversify Your Investment Portfolio
Reasons to invest in precious metals can be appealing, but be sure not to fall prey to fraudsters. Precious metals are a great way to preserve wealth for the future.
Found this article informative? Check out our other blogs on Technology, Real Estate, and Business.