Amidst the COVID-19 pandemic, home prices have risen dramatically, reaching $350,300 in 2021. Overall, the price of newly listed houses has increased by a staggering 32.6 percent since the start of the pandemic in 2020.
But, rising home prices have done little to hamper Americans' dream of homeownership. Roughly 5.8 million houses were sold in May of this year, nearly 24 percent more than in May 2020.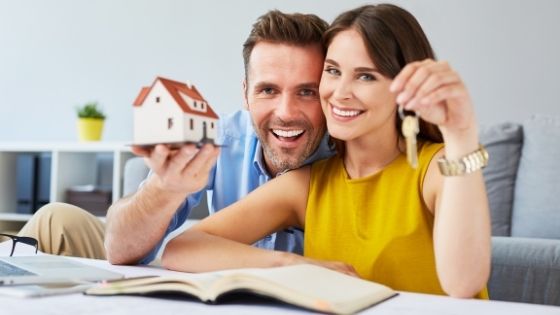 If you've been thinking of purchasing a home this year, it's very likely you'll want to take out a home loan. Generally, you'll need to choose between a conventional home loan and a government-backed mortgage. It's a decision that may seem confusing, especially for first-time homebuyers.
In today's post, we tell you why it's generally a good idea to opt for a conventional mortgage when purchasing a home.
Read on to learn more.
What Is a Conventional Home Loan?
A conventional home loan refers to any type of mortgage loan that isn't offered or secured by the federal government. Instead, these loans are available through private lending institutions, including banks, mortgage companies, and credit unions.
Conventional home loans typically require you to meet a given credit score. However, the minimum credit score requirement will usually vary from lender to lender.
Why Should You Opt for a Conventional Home Loan?
There are many reasons many homeowners prefer conventional mortgages to government-backed alternatives. Here are five of them.
1. Affordable Down Payment
One of the biggest myths surrounding conventional mortgages is that you must put 20 percent down to qualify for the loan. It's arguably the top reason many homeowners opt for FHA loans, whose downpayment requirements are much lower.
Certainly, some lending institutions insist on a 20 percent down payment for conventional mortgages, but there are many others who'll ask for as little as 3 percent. That's even lower than the minimum 3.5 percent required when applying for an FHA mortgage.
2. Friendlier PMI Requirements
Regardless of the mortgage type you choose, it's a requirement to pay private mortgage insurance (PMI) if your down payment is below 20 percent. This insurance is known as mortgage insurance premiums (MIP) when talking about government-backed mortgages such as FHA.
If you opt for an FHA loan, you'll need to pay an upfront premium and a monthly premium. You can pay the upfront premium at closing or roll into the home loan, while the monthly MIP is part of your monthly payments. Borrowers typically pay MIP for the entire life of the FHA loan unless they refinance with a conventional mortgage and put 20 percent down.
Conventional home loan requirements are much different when it comes to PMI. First, if you already have 20 percent for the down payment, you won't have to pay PMI at all.
But even if your down payment is lower than 20 percent and you have to pay PMI, no upfront premium is required. You only pay the monthly premiums. Additionally, you stop paying PMI the moment you've paid the home loan balance to 78 percent of your property's original appraised value.
3. Higher Loan Limits
The way lenders calculate FHA loan limits is different from how they calculate how much one can borrow when it comes to conventional mortgages. For an FHA loan, the lender calculates the limit based on the median house price in the location you intend to purchase.
Conventional loans, on the other hand, are typically based on the borrower's credit report. Generally, the limits on these loans are much higher than the limits on government-backed loans. Because of the higher loan limit, the number of homes available to you is higher compared to what you'd get with an FHA loan.
And given that conventional loans are based more on your credit score, you may be able to enjoy better mortgage rates if you have stellar credit. Visit https://www.farmersbankidaho.com/personal/home/mortgage-loans to see current mortgage rates.
4. Flexible Appraisal Standards
When you're considering an FHA home loan, you're restricted to choosing properties that meet FHA strict inspection and appraisal guidelines.
The guidelines are meant to ensure that borrowers don't purchase subpar homes that require expensive maintenance. The main problem with this is that the mortgage restricts you from purchasing a cheaper home you may like and that you don't mind fixing up.
Conventional mortgages have more flexible appraisal and inspection standards. Most lenders don't require that the home meets a specific standard when it comes to appraisal. However, the home's condition may influence how much a lending institution is willing to lend you.
5. Easier To Qualify For
Government home loans have much different qualification requirements than conventional loans. Generally, FHA loans have looser credit requirements but are quite strict when it comes to debt-to-income ratios.
With FHA loans, certain income types from non-borrowers or non-occupants aren't allowed. This makes it difficult if you'd like outside help to pay the downpayment.
Conventional loans generally require you to have a higher credit score than government home loans. However, these loans permit a higher debt-to-income ratio. That means you can still qualify for a mortgage even if you still have a significant amount of personal debt.
Enjoy the Benefits of a Conventional Home Loan
There are many benefits of opting for a conventional home loan when purchasing your next home. The lower down payment, friendlier PMI terms, higher loan limits, and greater flexibility are just some of the reasons American homeowners prefer these mortgage types over government-backed alternatives.
Are you interested in reading more great content like this? Please, keep visiting our blog.