Did you know that popular monetized YouTube channels make around $60,000 per year on average? Top earners like Ryan Kaji make millions. But how does one become famous on Youtube?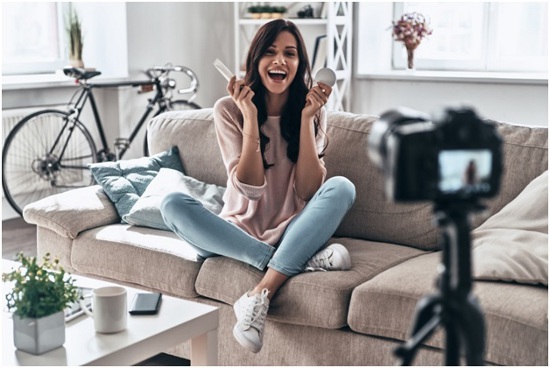 Keep reading for YouTube tips and tricks to gain a fanbase and earn YouTube celebrity status.
1. Set a Schedule and Stick to it
Have you ever wondered why people love streaming platforms so much? It's because they follow a schedule. Viewers know precisely when the next episode of the new TV show they are obsessed with will air.
When you set a consistent schedule, you can let people know when your next video will be up. Make content that people enjoy watching and look forward to new stuff weekly or monthly.
2. Know Your Audience
Millions of people subscribe to channels like 5 Minute Crafts, Troomtroom, and Blossom because the publisher knows their audience and what they are looking for. Creative life-hack videos are favorites among people of all demographics.
What age group do you intend to reach? What do viewers want? Who is your video content for?
Take a look at similar channels and scroll through their comments to get a sense of the social groups.
3. Learn the Best Times to Post Your Content
You may have noticed how quickly a video can gain tons of views within days of its uploading. Or, maybe you've tried uploading your content and see how fast it takes off during the weekend vs. the workweek. Understanding the best Youtube post times for your content is crucial, and it helps to know a little bit about your viewers, too.
Let's say you're a content creator from the U.K. with a large American following. It's 6:00 PM, and you just finished editing a video but don't upload it yet! The east coast of the United States is four hours ahead of Greenwich Mean Time (GMT), and those in Pacific Standard Time (PST) zones are seven hours ahead of you.
So, if you upload that video at 6:00 PM GMT, that means your American fan base can access it between 10:00 PM to 1:00 AM. This is not exactly prime viewing time. However, you can check the optimal YouTube viewing times and schedule a post when your viewers are most likely online.
4. Collaborate with Other YouTubers
There is no shortage of creative YouTube personalities online. One trick for gaining new viewers or more YouTube subscribers is to collaborate with a familiar face. Today, some of the top streamers include Markiplier, JackSepticEye, and Ian Hecox of Smosh, regularly feature guests and promote others.
It's unlikely you'll be featured on a popular channel without your own follower base. So study how creators with the most views compile and edit their videos.
5. Learn How to Edit Videos
Create an attractive thumbnail that will interest people scrolling through their YouTube recommendations list. It's not enough to have an interesting "click-bait" title. If your content is about makeup tutorials, share the final look in the video thumbnail.
Video editing software like Premiere and Final Cut Pro offers free and paid tutorials for beginners and experts. If you have never edited digital content, you can find thousands of helpful advice clips to help you make the content you're proud of.
Becoming Famous on YouTube Made Easy
Popular content creators use strategies like setting a schedule, uploading videos during prime viewing times, collab, and learning how to edit professional-quality videos. With our advice, you can launch a successful channel and become famous on YouTube in no time flat. Want even more suggestions for creating viral content?
Take a look at the Business, Advertising & Tech section of our blog!