Your website is the digital storefront for your business. It's the signage and branding your customers see when they look up your company. Do you want your storefront to look like it's from the 1970s or a modern easy-to-use website that they come back to again and again?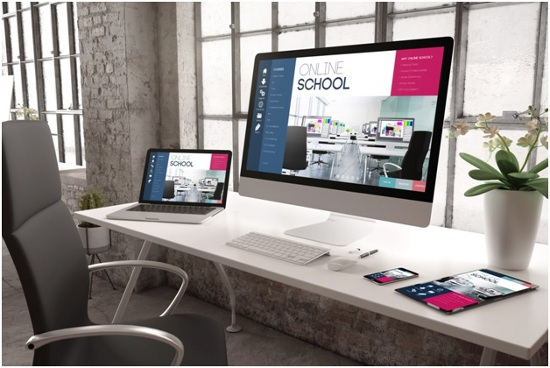 Professional web design turns your average website into a carefully crafted machine pointing people through the buyer's journey and strait to your checkout. A web design company helps increase your conversions and traffic.
If you're thinking about building a site or refreshing an existing one, then consider these reasons for hiring a web design service.
1. Optimization for Google
Search engine optimization has many aspects including a technical side. How fast your pages load impacts both user experience and search engine rankings. A professional developer optimizes these issues as well as others to make sure your site has the best chance at ranking higher.
Also, many web designers have professional digital marketing services as well that you can take advantage of following your website's completion.
2. Custom Designed Website
Many websites use templates that are easy to make but are cookie-cutter designs. You'll find hundreds if not thousands of businesses with the same layout. Competition is fierce and if you want to outdo your competitors, then you need to stand out.
A unique website with full branding and a great look that outshines everyone else. It's easy to navigate and people choose to come back because you're not like everyone else. Custom programming also makes inventory and other areas of running an ecommerce website easier.
3. Professional Web Design Saves You Time
As a business owner, your time is valuable. You need to spend it running and growing your business, but you can't do that if you're creating a website. Without experience, it takes hours of hard work to create a website and then you don't know if you did it right.
A website designer takes all the away from you. You work with him to develop an overall concept and then let the designer do all the work.
4. Understand Latest Developments
The world of web design changes frequently as new technology and designs become available. If you want to compete, then you need to have these on your website. Antiquated technology or design concepts make your site look old and outdated.
Let experts in business web design create the perfect site for your needs using the latest technology available.
5. Improve User Experience
When someone comes to your website, especially from mobile, the need to access and navigate your site easily. If they can't, then they'll move on to the next one.
User experience is also a ranking factor for Google, so the more accessible your site is, the better off you'll be.
Choose the Right Web Designer
When you need a new or renewed website, then use professional web design. It guarantees the best website possible for your business.
If you want to learn more about web design, then please explore our site.