Your website is one of the first things people see of your business. It's representative of your brand and so much more. That's why it's so important to get it right and to make it a website that grabs the attention in a good way. Luckily, there are a number of small things you can do to improve your website which might not take too long but can make a big difference. Why not see if you can do some of these quick wins today?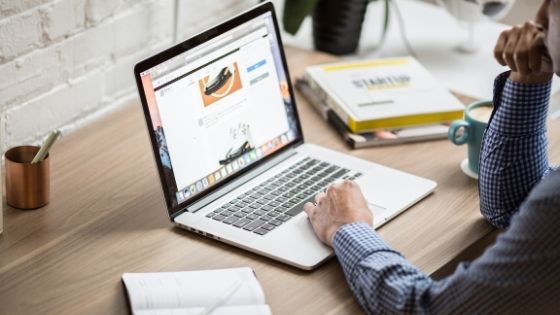 1. Improve translation quality
Nothing is more annoying to non-English speakers than to access a website, only to find you have to translate it using Google translate. As you may have noticed, content that has been autotranslated is often hard to read and takes things out of context. If you want to offer your website in different languages, use an agency such as Global Citizens Translation and have a proper translation done. This ensures things are kept professional.
2. Make it easy for people to contact you
It can be very frustrating if someone has an issue but finds that your contact details are buried and hard to find. Luckily, there are a number of modern solutions to this. Using AI can transform your customer services, or you can hire an agency to do your live chat work for you. In general, most firms now have a number of customer service options, including:
FAQs or a help centre that people can search
Live chat
A telephone number
A contact form
E-mail
Your snail mail address
As a rule, the more options you can offer, the more satisfied your customers are going to be, as they can contact you in the manner that they choose.
3. Remove anything unnecessary
One area that people can easily get frustrated at are loading times. If you've ever been on a site only for it to drag and perform badly, you'll know what a pain it can be. That's why it's worth looking at removing things you don't need and stripping your site down to the basics. It doesn't have to be basic it just has to be functional.
4. Make sure you're following regulations
In certain countries, there are rules around what your website needs to have, mostly relating to things like privacy. For example, there are cookie regulations in the UK, which mean visitors have to be warned about the use of cookies and that you may store certain data. You should ensure that you are following local laws and storing data safely, so you don't end up with a big fine or having to take your website down.
Working on your website can be an excellent way of improving your professional image and bringing in more business. Most websites have areas that need to be improved, and you don't necessarily need to do a big overhaul, you simply need to identify areas to work on, and do them in your own time, depending on the level of urgency.