We have seen many technological advancements in the last few decades. The digital revolution has changed the world for just about everyone. There are so many things we do everyday that would have seemed extraordinary even ten years ago. One of the most exciting fields beginning to have a significant effect is the world of 3D printing and its counterpart, 3D scanning. The ability to create an object from a digital file is revolutionary. It brings to mind images of the food replicators on Star Trek, and there is actual research going on in that area. Here is a look at some of the ways our world is being affected by this technology.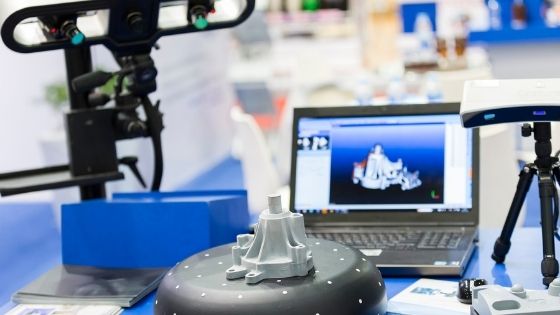 1. 3D Scanning of Locations: Most of us have heard about the 3D scanners that enable us to put an object in an area and then have it scanned to create a 3D digital file to be used later. But did you know that it is possible to scan outdoor and indoor locations, like worksites or factories? Survey companies, among others, have been developing this technology to give more accurate representations of physical spaces that can be used for planning and product development. Laser Scanning in Thailand can be arranged through this link. The ability to have a whole factory scanned down to the millimeter is incredibly useful as a tool for engineering.
2. Prototypes: Inventors everywhere are experiencing a boom in productivity. 3D printing provides a fast and inexpensive way to build prototypes for their ideas and create unlimited copies for testing, modification, and repairs. This revolutionary technology is sure to result in waves of new products that would never have seen the light of day without the convenience of 3D printing.
3. Coral Reefs: It seems that 3D printing can also help the world beneath the waves. Because 3D printing can be adapted for using various types of materials for printing, clever scientists have figured out optimal materials to print objects out of that can then be sunk and used by coral polyps to establish new reefs. This process is much better than other practices, such as sinking a ship or dropping other debris. The elements of these printed reefs are created in shapes that mimic the skeletal structure of coral and are therefore optimal locations for coral to start a new colony
4. Housing: 3D houses are now a thing. Nothing super fancy yet, but low-cost 3D printed houses are already available, and you can be sure that this technology will be advancing. The potential for building structures from computer designs is fascinating. The benefits of printed houses are uniformity, the perfection of scale, inherent stability, and speed of construction. Imagine the incredible potential of buildings in the future once we figure out how to take things up to larger scales.
As technology advances and the ability to use more materials and combine them in new ways, there will be some revolutionary changes to how things are done. 3D printing will eventually become the standard form of production for many of our daily needs. 3D printing is also being used for medicine, including the printing of replacement body parts and organs. There is no doubt we are in the future now.