MS Word or Word is a word processor developed by the company Microsoft. The first MS Word edition was released in October 1983. This tool was developed for Xenix systems but now you can use MS Word on almost every platform. Word is like an essential tool for every computer. This basic tool is necessary for performing various tasks. If your Microsoft Word not opening then you should fix it immediately.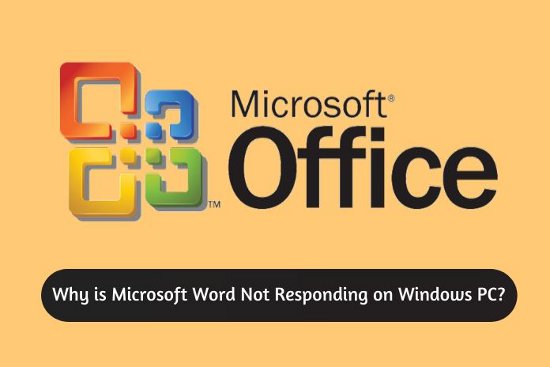 Common causes of getting Microsoft word not responding Mac error
There can be numerous causes that can get you into Word errors. However, we have jotted down the common causes here:
Your program file gets damage

Your data file gets corrupted

You are using an incompatible add-on

You have deleted your program file mistakenly
Common solutions for fixing Microsoft Word not opening error
Try opening Word on safe mode
In safe fore, try to load your application without any kind of template or application and check whether it is running correctly or not. Here are the steps for using MS Word on safe mode:
Open your Windows PC

Go to search menu and select run

You can also press Windows and R key simultaneously

Now type winword/safe on the run bar

Hit the OK button

Press and hold the Ctrl key and double click on your Word shortcut

Now your Word is open on the safe Mode (You can see on the top of the Window)
If your MS is running without any error in the safe mode then your Word is absolutely file and you are dealing with other errors. You can try disabling utility tools, add-ons, or repair registry entries for fixing the error. But if your Word is not working on safe mode then there is some issue on your Word.
Disable add-ons
If you are sure that your Word is fine and you are dealing with other errors then disabling add-ons can be helpful in fixing Microsoft Word won't open on Mac error. Here are the steps for disabling add-ons:
Open the file menu and navigate to Options

Now click on Add-ins

Click on Go Button

Go to COM Add-ins dialog box

Now clear all the checkboxes

Hit the OK button

Close the dialog box
Now again try to access your Word. If now you are able to use the Word then you are getting the error due to add-ins. Now you have to enable one add-in at a time and then open Word until you get the faulty one. Once you get the faulty add-on, repair it. Now restart your device and check whether your error gets resolved or not.
Use MS Office Application Recovery
MS Office Application Recovery is a very helpful feature as it can fix various errors in your MS Office suite. You don't have to fix them manually; this tool will find out the error and fix it automatically. Now follow the given steps to use MS Office Application Recovery tool:
Go to the start menu

Click on All programs

Navigate to Office Tools

Click on MS Office Application Recovery

You will get a list of currently running Office application; click on Word

Hit the Recover Application button
This tool will recover your document and fix your error easily. If you are still getting Microsoft Word keeps crashing Mac errors then you should seek other solutions. 
Repair your Disk Permissions
Many people are unaware of the issue that you can also get into Word not responding Mac error when you have installed a corrupted Office program on your device. If your Word is corrupted then you should fix it immediately. Go to Finder and click on applications. Choose Utility and then launch your Disk Utility component. Click on the drive where you have installed your MS Office and then click on the First Aid button. Hit the confirm button and run the disk repairing tool. Now restart your device and check whether your Microsoft Word not opening Mac error gets troubleshot or not. 
Many people also get similar errors when you are working on an outdated Mac version. So, whenever you get any error on your device; make sure your device is updated. If no solution works then you should reinstall Word on your Mac.